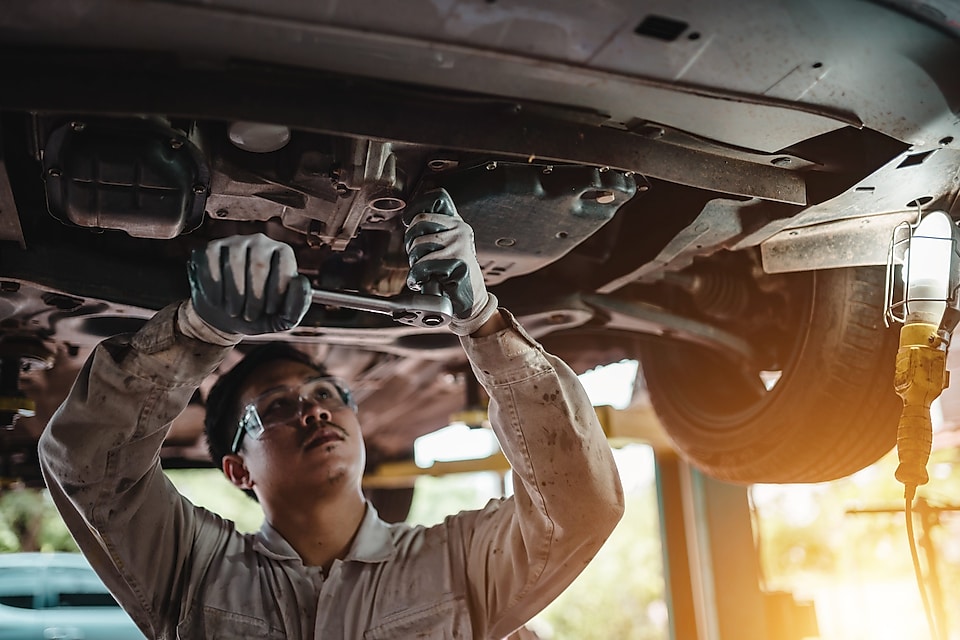 Adjusting to the New Business Environment
Staying in touch with your customers during this unprecedented time can be challenging. In-person conversations are limited, and over-the-road travel has been restricted, making it difficult to demonstrate your expertise and remind motorists of the critical preventative services you offer to help keep their vehicle running efficiently.
Conducting regular maintenance on vehicles is as important as ever in 2021, even though driving has been greatly reduced with virtual learning and working from home. In fact, an additional consideration is that some people are not driving their vehicle for an extended period which can lead to a number of unforeseen maintenance issues to arise.
We believe it is important for all of us to work together to meet the needs of motorists and provide them with necessary services for their vehicles. Letting people know that you are open for business and available to assist them can strengthen your relationship and build confidence in you as a trusted resource.
For motorists that have not been driving as often these past few months, it is time to make sure their vehicles are properly prepared for regular daily driving and especially before any potential long trips. It is important to remind motorists there are many items on a vehicle that need to be maintained, in addition to motor oil, and by neglecting them can cause reliability and safety issues:
Motor Oil – If motor oil has been sitting in an idle vehicle for a number of months, it may need to be replaced; educate your patrons that motor oil drain intervals are set by both time and mileage. Check the level to be sure it is not low; also take this opportunity to explain the benefits of using a full synthetic motor oil such as Pennzoil Platinum including: cleaner pistons1, better fuel economy2, horsepower protection, unsurpassed wear protection3 and excellent performance in extreme temperatures.
Fluids – Check the power steering and transmission fluids to be certain they are at the proper level. 
Battery – Have the battery checked to be sure it is fully charged and in good condition. If the battery is unable to hold a charge, it should be replaced – a weak battery can cause unneeded strain on the electrical system during startup. 
Coolant – Be sure the radiator and reservoir tank are filled to the proper level and test the coolant to ensure proper freeze/heat protection. Flush and replace coolant if it exceeds the life listed in the owner's manual. Also check that the radiator cap is working properly. 
Belts and Hoses – Check all belts and hoses for cracks or wear; making sure they are all in good operating conditions. Replace them if necessary. 
Brakes – Make sure brake pads and rotors are not worn and in need of replacement. Be certain that the brakes, including the emergency brake, function properly. Check the brake fluid level top off or replace based on recommended change interval. 
Windshield Wipers – Check to be sure they still clean the windshield properly and replace them if they are worn or ripped. Also check windshield washer fluid and make sure the reservoir is filled with proper fluid for the temperature in your area. 
Lights – Be sure that all headlights, taillights, running lamps and turn signals are working properly. 
Tires – Make sure the tire pressure is set to the amount recommended by the vehicle manufacturer. Check the tread for irregular wear or low tread depth. Also check sidewalls for cracks or damage. 
Preparedness – Recommend to motorists that they have an emergency road kit in case of breakdown. Potential items include jumper cables, flares, flashlight, phone charger, snow shovel, thermal blanket, water and more.
Many motorists have vehicles that are not being driven frequently or only taken out occasionally for short trips. Proper maintenance should be done during this time to help a vehicle remain ready to be driven more regularly again. Here are a few tips to provide to your patrons to make certain that a vehicle is ready for use.

Put the battery on a trickle charge or a battery tender to keep it fully charged when you need it. 
Run engine at idle for 1-2 min to allow your motor oil time to circulate through the engine. Do not rev the engine. 
After warming up the vehicle, apply the emergency brake and then shift the transmission through the gears to allow the transmission to warm up and be lubricated. 
Drive slowly and test the brakes, steering and turn signals. If you feel the brakes are not working properly, do not drive the vehicle; have your brakes looked at or serviced immediately at your local service shop. 
Drive the vehicle for 25-35 mins on the road to lubricate the engine and burn off any condensation that has accumulated in the engine over time. ·
If there is a fuel related issue on startup, recommend that they contact you for assistance with checking fuel quality. 
Customer Services
Using online scheduling tools, contactless drop-off and pick-up, plus contactless payment can reassure motorists that your care about their safety. All staff should wear masks and contact areas in the vehicle should be sanitized before it is returned to the motorist. You may also want to consider using Move Clean, a total vehicle hygiene company operated by Shell Lubricants and Turtle Wax that is focused exclusively on the auto industry.
For those that choose to wait for their vehicle, be sure the waiting area is set up so patrons can safely distance from staff and others. Make sure motorists that are repeat customers as well as people that may be looking for a service provider understand that your business observes proper safety protocols. Also letting people know that the staff works diligently to maintain an environment where people can feel safe and that their vehicle will be well maintained is important. This will go a long way to assure them that your business is a safe and trustworthy environment.
There is material on the Pennzoil Creative Hub which can assist you in communicating with motorists. Pennzoil is here to help you successfully move forward as we navigate a changing business environment.
1 Based on Sequence IIIH results. Does not apply to Pennzoil Platinum ® Euro motor oil.
2 Based on the latest industry standard
3 Based on Sequence IVA wear test using SAE 5W-30