Bryce Menzies Wins 2016 Red Bull Frozen Rush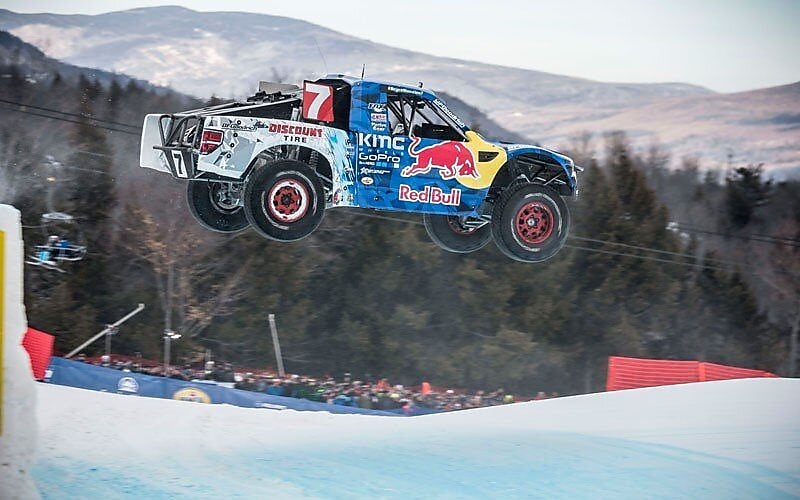 FEBRUARY 12, 2016
Pennzoil Synthetics power Bryce Menzies to second Red Bull Frozen Rush title.
Bryce Menzies nabbed the Red Bull Frozen Rush championship for a second straight year after a frigid battle sporting some of the best competitors in off-road racing charging up a ski slope complete with big time jumps and snow drifting turns–all in 900 horsepower Pro 4 trucks.
It all came down to the final run between Menzies and 2014 Red Bull Frozen Rush Champion Ricky Johnson. Initially, Johnson had the lead through the double-lined course slicing up the Sunday River Ski Resort in Newry, Maine. The championship round was close from the beginning; however, some erratic driving by Johnson gave Menzies the edge as he slid by in the final turn with only a few laps remaining.
After another lap or two of charging down moguls, an over-under jump, and rooster tails of snow shooting 30 feet into the air, Menzies crossed the finish line with plenty of track to spare.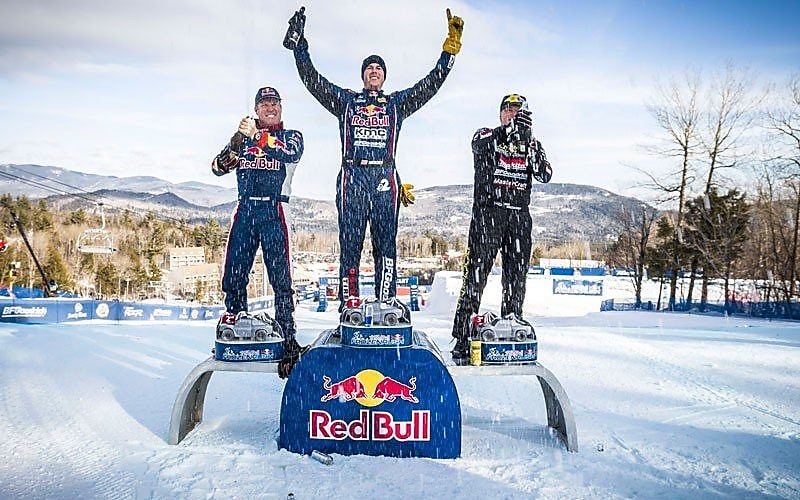 Cue the snow-slinging donuts and champagne spray.
Menzies depends on Pennzoil® Synthetics when he's shredding the slopes or getting dirty in the desert1. Check out all there is to know about the relationship between America's most trusted brand of motor oil and Bryce in Pennzoil Goes Off-Road with Bryce Menzies.
Watch Bryce Menzies' championship lap from four, seamlessly interchangeable POV angles here.
Watch the 2016 Red Bull Frozen Rush in its entirety here.
1 Team Menzies uses Pennzoil Platinum® Euro 5W-40 with PurePlus Technology™