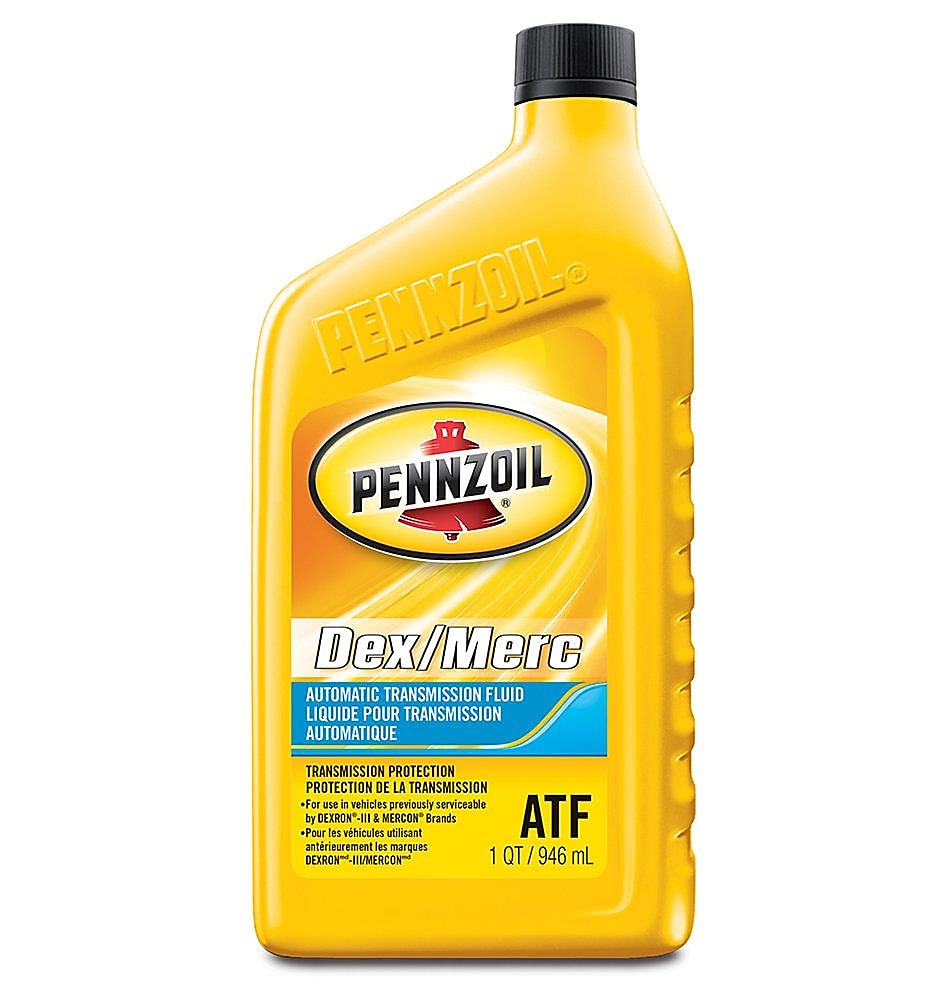 Pennzoil® Automatic Transmission Fluid has been renamed as Pennzoil® Dex/Merc ATF to highlight the applications covered. Designed to meet the stringent requirements of leading automotive transmission manufacturers, Pennzoil® Dex/Merc ATF is a high quality automatic transmission fluid that provides consistent, reliable, and smooth operation of transmission systems. It features a high oxidation resistance and shear stability, as well as dependable anti-wear and gear protection to help extend the life of transmission components.1
This mineral oil automatic transmission fluid is designed for historic General Motors DEXRON® III, Ford MERCON, and Allison C-4/C-3 service fill in all applications (transmissions, transfer cases, power steering systems, and hydraulic systems). This includes many older applications in a wide range of vehicle manufacturers such as Toyota, Nissan, BMW, Mercedes and others. Do not use in Ford Type F applications.
1Provided by use of a very shear stable polymethacrylate viscosity index improve to protect fluid viscosity from excessive shearing loss as demonstrated by passing the GM Cycling Test for 32,000 cycles.
OTHER PRODUCTS
Pennzoil Platinum High Mileage ATF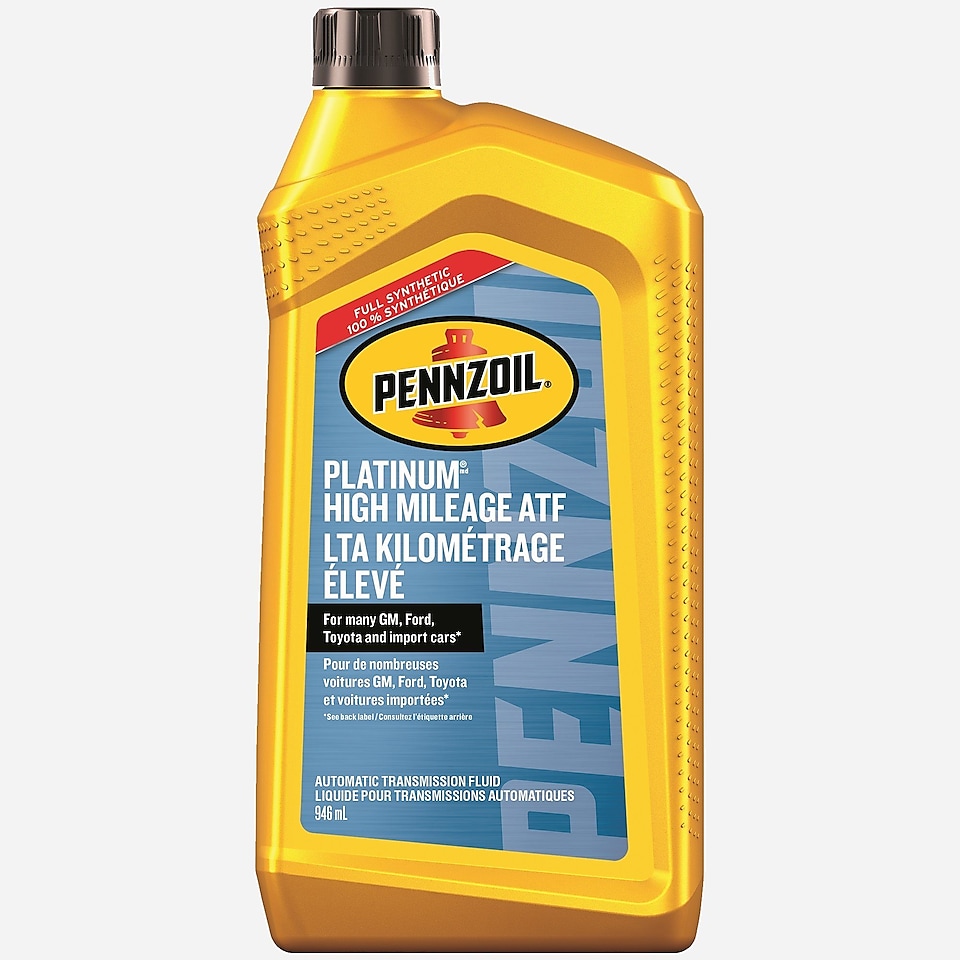 Pennzoil Platinum ATF+4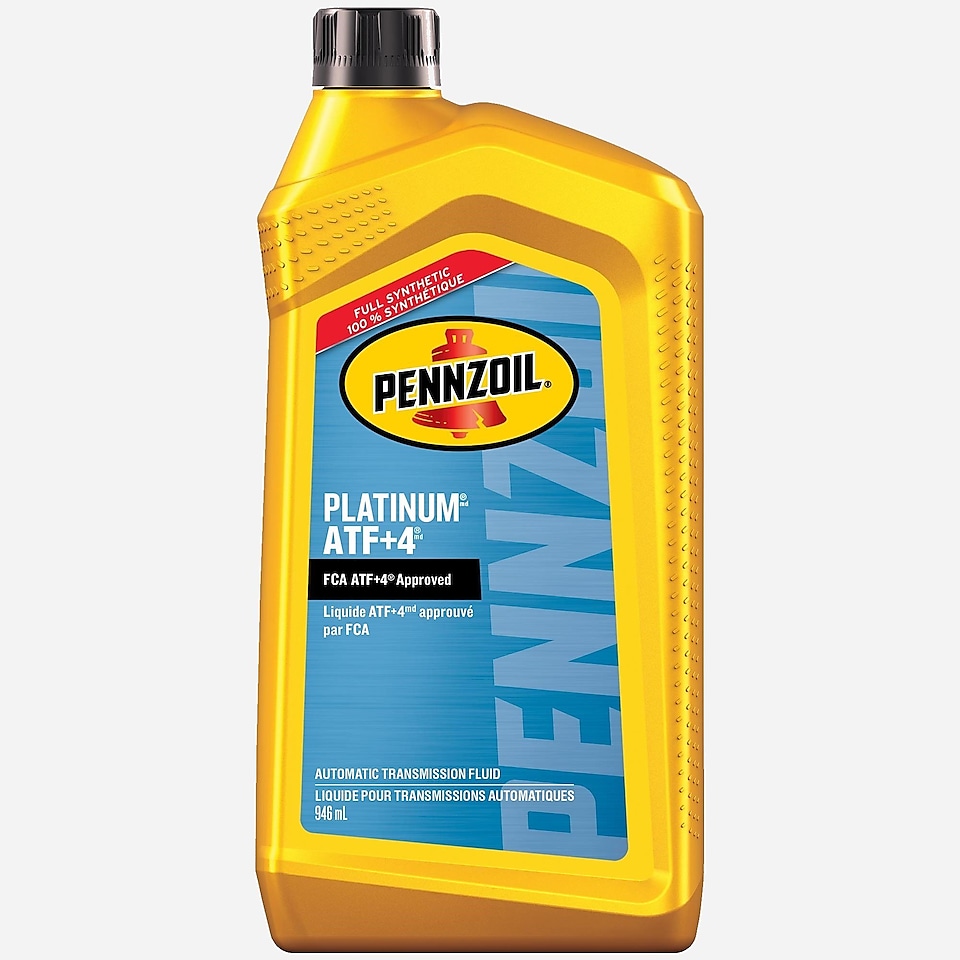 Pennzoil ATF Type F