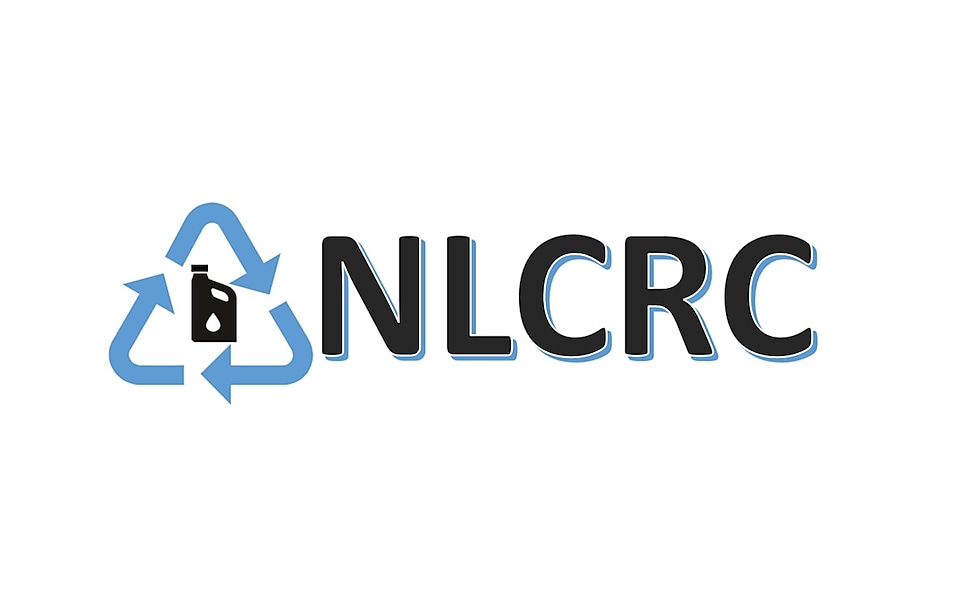 Pennzoil is Helping Lead the Way with the National Lubricant Container Recycling Coalition
Shell has set a target to be a net-zero emissions energy business by 2050. In an effort to avoid and reduce emissions, Pennzoil is working with the National Lubricant Container Recycling Coalition (NLCRC) to tackle recycling of plastic containers.
The industry-led technical coalition was established in 2021 by a committed team of lubricant and associated plastic packaging manufacturers that are focused on creating programs for post-consumer plastic recovery and recycling of plastic lubricant containers.
The goal of this coalition is to establish a market-sustaining program in the United States. Pennzoil is taking a leadership role in the effort through product design, sourcing and delivery as part of a circular economy.
As an end-to-end business, Pennzoil has the ability to influence or take sourcing and product packaging design decisions across the entire value chain. This includes the choice of raw materials used all the way through to the design and delivery of products or services. The holistic process also includes the role the business plays to help customers reduce their waste. This combination provides the opportunity to design out waste and take a leading position on the circular economy within Shell and within our industry. Specific actions include the following:
Reducing, reusing, and recycling packaging across our supply chains, and looking at different and more sustainable packaging to drive the development of a more circular economy. 
Shell Lubricants is replacing the Nylon component in its Ecobox bladder bag which is non-recyclable with EVOH (ethylene-vinyl alcohol copolymer), a recyclable material. This change allows the bladder bag to retain its durability and integrity. These changes also benefit customers and distributors who are looking for ways to demonstrate that our industry - and their businesses - can be more sustainable. · Shell Lubricants is also exploring process technologies that transform post-use plastic into useful liquids that could be used as a source of energy, as chemicals or as new products. 
Shell is using a liquid feedstock made from plastic waste in its chemical plant in Norco, Louisiana to make a range of chemicals that are the raw materials for everyday items. The liquid, supplied by Nexus Fuels, is made from hard-to-recycle plastic waste via a specialized heating technique called pyrolysis. Pyrolysis is a chemical recycling process of heating plastic waste without oxygen such that it breaks down the longer chain polymers into shorter chain materials. These products can then be further processed into chemicals feedstocks or fuels. Pyrolysis can be more effective than the traditional mechanical recycling process of melting as it does not degrade the quality of the final plastic and requires less intensive sorting of the initial waste.
Long Term Sustainability Goals Include Lubricant Packaging
Pennzoil aspires to deliver improved performance with lower emissions, fewer natural resources, and less waste. To achieve this, we are focused on reducing the CO2e of our products and helping customers manage their sustainability needs.
Shell is working with our suppliers and contractors to help end plastic waste in the environment. Some specific actions that will be taken include increasing the amount of recycled plastic in our packaging to 30% and ensure that the packaging we use for our products is reusable or recyclable by 2030. Our ambition is to repurpose one million tons of plastic waste a year in our global chemicals plants by 2025.
NLCRC Helps in Meeting Sustainability Goals and Commitments
In looking at the problem of plastic waste, Shell has seen how unmanaged plastic waste has become a problem and we want to play an active role in finding lasting solutions. To support the long-term growth of establishing a successful waste collection and recycling infrastructure, we recognize the need to collaborate with key partners across the industry. By working together through our participation in the NLCRC, we can develop the solutions necessary to produce the large-scale volumes needed to meet demand and help achieve Shell's circularity ambition.
Increasing circularity means moving away from a linear (take-make-dispose) economy, to one where products and materials are reused, repurposed, and recycled. This reduction in consumption of raw or virgin material not only reduces waste, but can also reduce the need to extract and process additional raw materials. We believe a focus on circular economy and waste can bring opportunities to create new business models, drive innovation and respond to customer expectations.
Shell is also taking action to help customers set and meet CO2e emissions goals by providing premium products and cutting-edge technology to maximize performance and processes. Reducing carbon emissions is a complex challenge with many contributing factors, which is why it is important to work collaboratively with the NLCRC to find multi-faceted solutions.
Establishing NLCRC brings together a diverse network of expertise, brands, and value chain participants. The organization demonstrates the importance of industry collaboration and collective action to drive change that all individual member companies face. The different perspectives and backgrounds from this diverse group of members and companies allows us to develop innovative and effective solutions. This team has been able to move swiftly to explore solutions faster than could have been anticipated.
Developing solutions will take time and will rely on the collaboration of the various stakeholders across the value chain. NLCRC plays an important role in helping to raise awareness and develop a market sustaining program for lubricant container collection and recycling in the U.S.