Michael's Motor Alley Podcast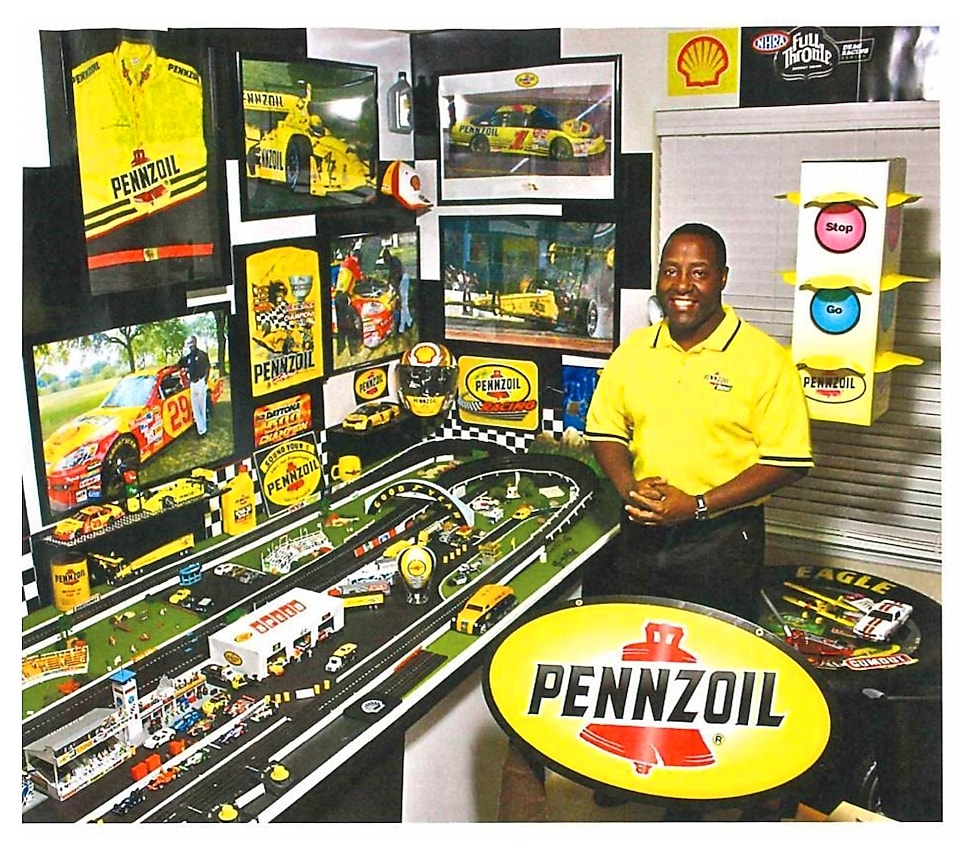 Planes, trains and automobiles? Well, maybe not the first two, all the time. Join nationally-recognized automobile and motor oil expert, Michael Thomas, to discuss and learn a variety of topics in the automotive and motor oil industries. 
Michael is a nationally-recognized expert with experience in the passenger car motor oil sector, for over 45 years, and has a passion for automobiles and business-to-consumer lubricants. He has spoken at many national conferences for several national automotive parts retailers, in addition to speaking at SEMA and consulting with national retailers and several grassroots organizations around the country. Interestingly, he was the very first technical lubricant advisor with Jiffy Lube International in the late '80's. Michael also works with several national automotive parts retailers to advise on specific products and how they affect all their customers within multiple car manufacturer's vehicles. Michael's experience and expansive knowledge of the industry makes him a very credible host of Michael's Motor Alley Podcast!
Special guests will be featured talking anything from social media auto Influencers to the science behind motor oil, and everything in between. By a passionate car enthusiast, for passionate car enthusiasts.
Episode #9 - In the NASCAR Driver's Seat with Joey Logano
Today's episode features our very first NASCAR driver on Michael's Motor Alley! Michael chats with Joey Logano, driver of the #22 Pennzoil Ford Mustang for Team Penske, about the upcoming NASCAR Cup Series South Point 400 race in Las Vegas, what it's like being a NASCAR driver and answers questions submitted by fans on social media. Listen to this exclusive interview now!
Episode #8 – A Blast from the Past – Classic Car Care
Did you know certain cars from this millennium are considered classics? For older vehicles, 20 years in age and older, they hold 'classic' status. In this week's episode, Michael gets into several topics, including; why high zinc motor oil is needed in classic car engines, tips on ensuring the correct transmission fluids are used in classic cars and a special announcement about the next episode's guest.
Episode #7 – In The Staging Lane: Special Guest Leah Pruett
Michael's guest adventures continue as he connects with Don Schumacher Racing Top Fuel driver Leah Pruett! Pruett shares how she prepares for her events, like the upcoming Dodge//SRT NHRA U.S. Nationals, taking place September 3rd - 5th. Tune into this special edition National Hot Rod Association (NHRA) episode!
Episode #6: Riding Shotgun: Special Guest Eric Harley
Eric Harley, our very FIRST guest, joins us on the show to recap the 2021 Rotella SuperRigs Trucking event and his experience as a Judge, talk trucking and some crazy trucker tales! Eric Harley's radio career spans 37 years and he currently co-hosts Red Eye Radio, heard on over 200 radio stations nationwide on the Westwood One Radio Network. Eric has been hosting the all-night show, very popular with truckers, for 25 years.
Episode #4: The Good, The Bad, and The Diesel
If you own a diesel truck or vehicle that is fed diesel motor oil, then today's episode is for you! Michael addresses some common diesel motor oil questions that are typically asked, including: the good and the bad of using diesel motor oils in a gasoline engine and how higher levels of zinc in these oils affect older/newer engines.
Episode #3 - Soup to Nuts – How can Motor Oil be compared to Soup?
In the third episode, Michael discusses a variety of topics including an exciting listener giveaway opportunity, while answering questions like: 'To add or not to add aftermarket oil additives with Pennzoil?' and 'Is there a shelf life on motor oil?'. He also provides additional resources for your oil analysis needs.