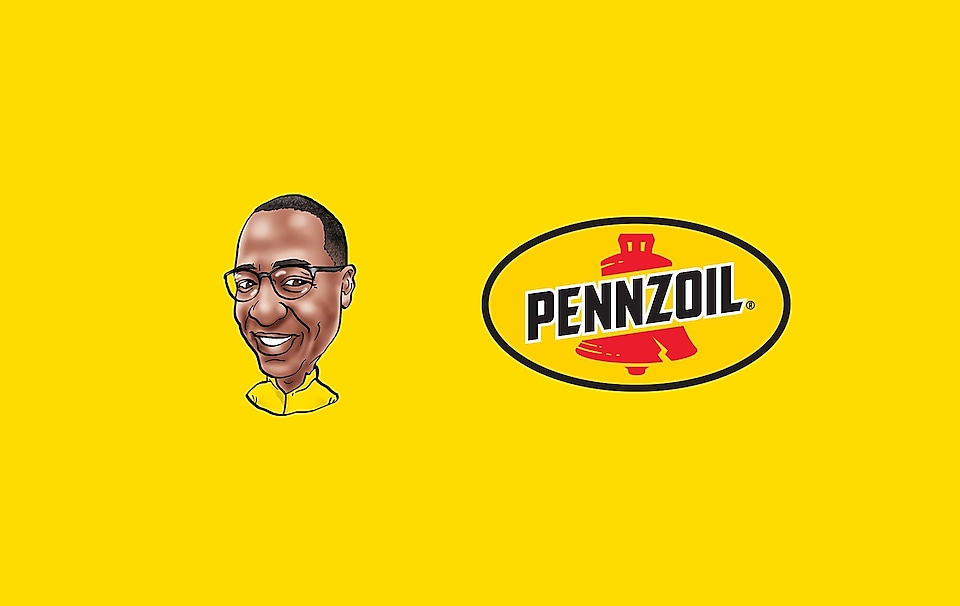 Learn more about the voice behind the podcast, Michael's Motor Alley
A car enthusiast at heart and an engine expert by trade, Pennzoil Technical Information Specialist Michael Thomas has a new endeavor, podcasting! As a nationally recognized expert with experience in the passenger car motor oil sector for more than 45 years, Thomas wanted to share his wisdom about the automotive industry with enthusiasts alike, thus creating the podcast, Michael's Motor Alley.
Michael Thomas is also an automotive technician and parts specialist and has spoken at national conferences for several national automotive parts retailers. As a matter of fact, he was the very first technical lubricant advisor with Jiffy Lube International in the late 1980s! Further, on behalf of Shell/Pennzoil, Michael also advises several national automotive parts retailers on specific products and how they affect all their customers within multiple car manufacturer's vehicles.
Working with Shell/Pennzoil for more than 30 years, Michael has accrued plenty of Pennzoil memorabilia, which fills two rooms and his garage at home. If you look around, you will find racing suits, motorsports portraits, collectible diecasts, even a model Pennzoil racetrack. Each collectible comes with a story, and Thomas is eager to share them with his listeners. With the debut of his exciting new podcast now available wherever you listen, Pennzoil asked Thomas a few questions so his fans can learn a bit more about the lively host.
Michael's Pennzoil Garage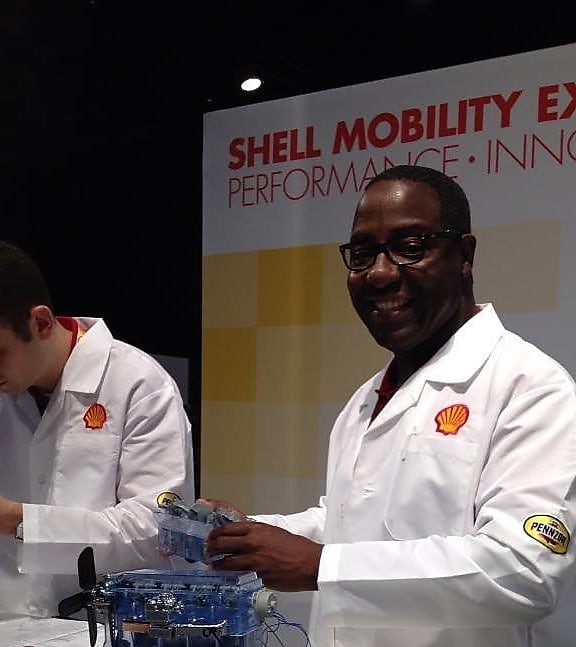 Michael Technical Ambassador at Shell-Pennzoil Grand Prix Indy Car Race in Houston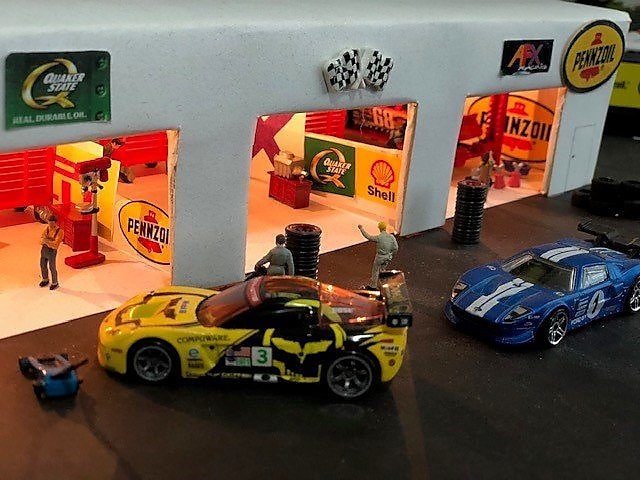 Michael's miniature race cars #2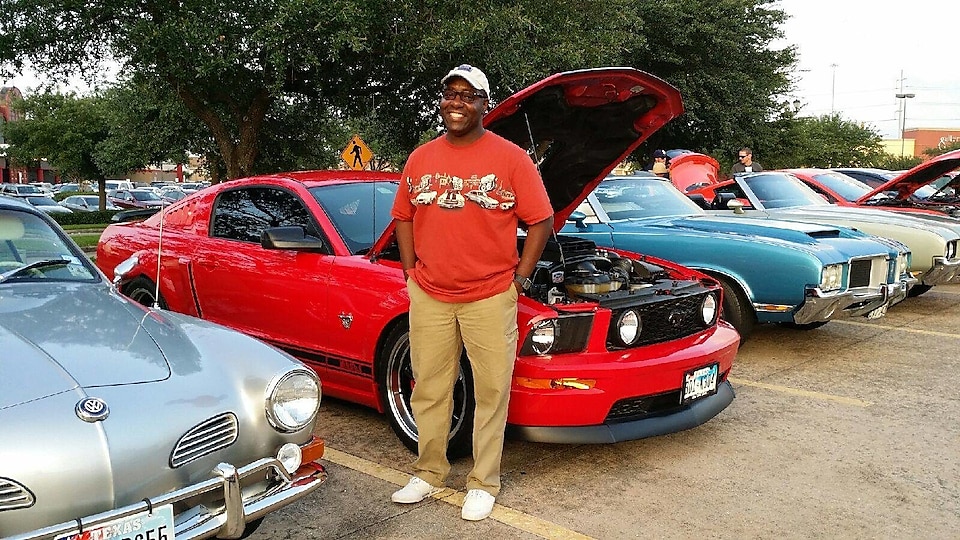 Michael at local car show with his Mustang Mach 1
Michael in the desert of Swing Arm Utah PZL Synthetics being put through the test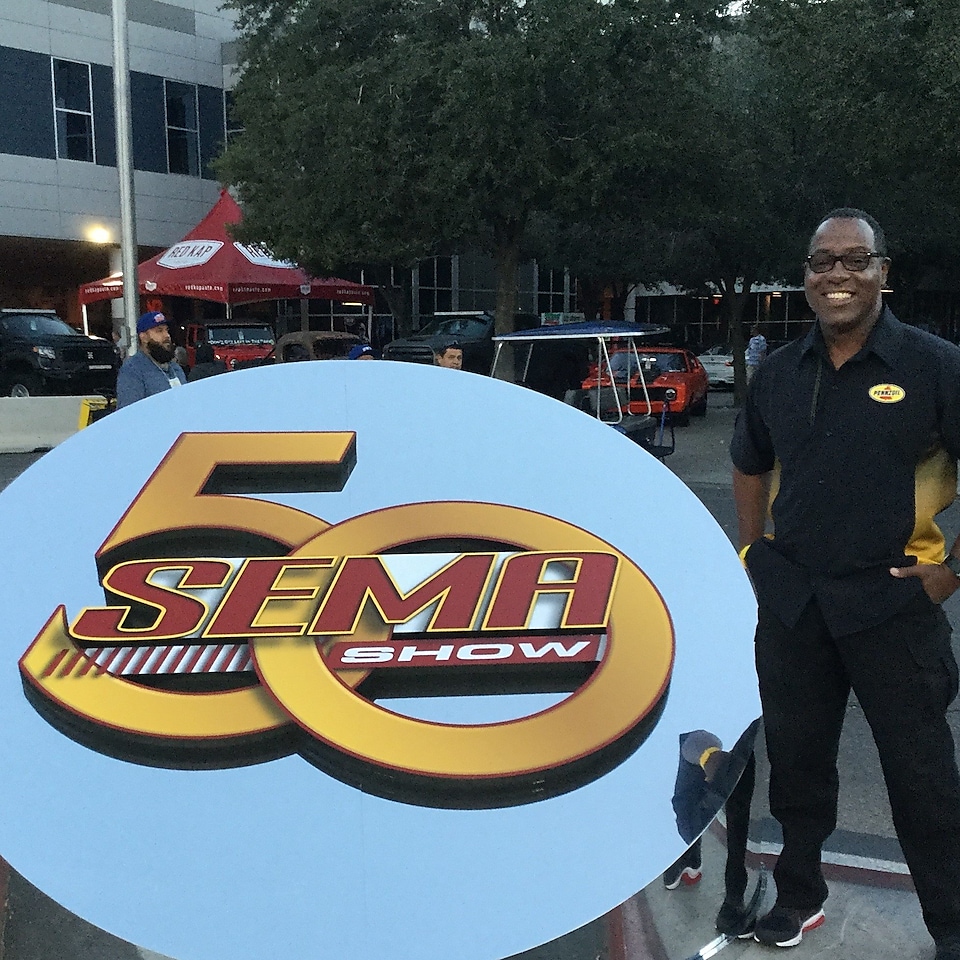 Michael beside large SEMA sign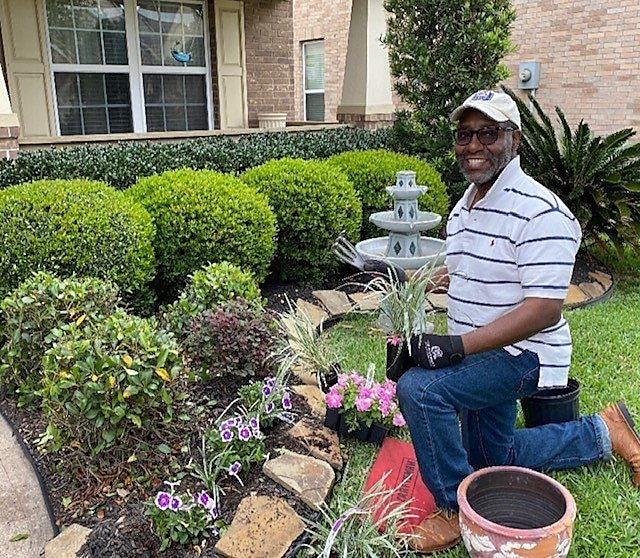 Q: How did you develop a passion for automobiles?
Thomas: My passion started when I watched my dad tinker with the family car. During those days, I was building car models and playing with electric car racing sets. The actual moment of truth was when I was around seven years old; I received my first Hot Rod Magazine. Once I opened that issue, I went bananas! Since then, I have been passionate about cars, engines and racing.
Q: Can you tell us about your time at Shell/Pennzoil and your role as a Technical Information Specialist?
Thomas: More than 30 years ago, I started as a Technical Advisory for Jiffy Lube International and Pennzoil. I have provided the answer to all sorts of questions regarding transmissions, differentials and motor oil applications. Over the years, I've worked with research and development, field trial testing and the racing oil development teams.
I am now part of the Technical Information Center, where we provide current, up-to-date OEM specifications and current fluid applications for our products. Our department also includes lubricant and coolant technical information for old and new tractors, off-road equipment and over-the-road trucks. In addition to my roles, I have spoken at the Specialty Equipment Market Association (SEMA) Show and consulted with national retailers and several grassroots organizations around the nation on behalf of Shell and Pennzoil. I can be reached at 1-800-BEST-OIL (237-8645).
Q: What is your favorite part about hosting a podcast?
Thomas: My favorite part about hosting the Michael's Motor Alley podcast is getting to talk to other automotive enthusiasts who have that same car-crazy passion. They like to be in touch with current lubricants for their daily driver vehicles, classic cars or modern-day sports and muscle cars.
Q: Who would be your dream guest to join Michael's Motor Alley?
Thomas: There are so many! My dream guest would be Shirley Muldowney. Muldowney is a three-time NHRA Top Fuel Dragster Champion. She is also known as the "First Lady of Drag Racing."
Q: Who is your biggest inspiration in the auto industry?
Thomas: I would say the biggest inspiration that got me started in the automotive industry was my high school automotive instructor, Mr. Evans. He instilled in me to do my best and to learn my craft. Mr. Evans placed an importance on continuing to learn and study since the automotive industry changes constantly. He didn't just teach wrench-turning automotive.
Mr. Evans used to say the automotive industry is changing, and it's not a bunch of guys working in a shop anymore. There are other opportunities and it's changing by leaps and bounds. He taught and quizzed me and my classmates on the art of public speaking because he wanted us to speak well, speak properly, listen well, and comprehend. I look back and think about the hours and years spent in that automotive program. The knowledge and the life lessons I learned were "priceless."
Q: Aside from being a car enthusiast, do you have any other hobbies?
Thomas: I love gardening. It's so fulfilling and therapeutic to nurture and grow something beautiful from the ground up. I also love to construct electric slot car racing road courses with miniature race garages and grandstands.
Q: What is your favorite automobile of all time?
Thomas: That's a hard question to answer because I have several favorites! If I had to name three, they would be a 1966 Chevrolet Corvette Sting Ray hardtop, a 1974 Ford Pantera and a 1969 Chevrolet Camaro Z/28.
 
Now that you've learned more about Pennzoil's very own podcaster, be sure to check out recent episodes of Michael's Motor Alley below and subscribe to listen to future episodes! Learn more about Michael's Motor Alley podcast here and listen to every episode here.