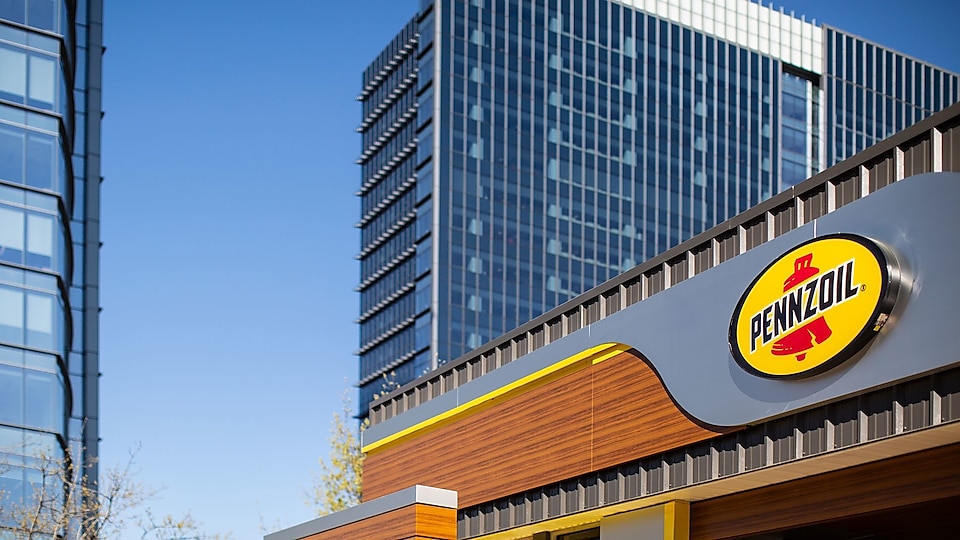 No brand is trusted more than Pennzoil*
As one of our partners, you are familiar that "The Proof is in the Pennzoil" is more than just a slogan – it is grounded in our position as the most trusted motor oil in America*, being the first synthetic motor oil made from natural gas and the resulting unbeatable engine protection of Pennzoil® Synthetics which are recommended by some of the world's leading car manufacturers.

Pennzoil does more than just offer a great product; we provide you with unique capabilities to drive business traffic, consumer loyalty and profits through technological innovations which offer an excellent brand experience. We also provide the tools to teach service writers to deliver a high CSI through value selling and growth by attracting quality consumers with a compelling reason to make the switch.
"We work continuously to support our business partners through strategic marketing practices, and training for employees through a Pennzoil team dedicated to helping you build and strengthen your business," said Dylan Gardner, DIFM channel marketing manager. "We also share insights from other business owners on how they have successfully grown their business."
Pennzoil provides personalized marketing support packages that include innovative programs and services designed to drive consumers to your location and keep your business growing. These are regularly evaluated and adapted to meet your specific needs in a changing business environment. We also have high-profile automotive and motorsports influencers who can be integrated into your marketing program. This includes 2018 NASCAR Cup champion Joey Logano, NHRA top fuel driver Leah Pritchett and the Team Penske IndyCar drivers.
Programs and services include promotions, coupons, incentives, point of purchase displays, social media support and more. For instance, Pennzoil offers Digital Rocket, a compliant, easy-to-use digital platform that assists installers with sending ongoing marketing messages, digital reminders and discounts to customers through email and/or text message. Our comprehensive ad creator puts you in control of creating posters, price menus, print ads, email and social media content with pre-approved branded templates that can be used to drive traffic to your location. The Shell MarketHub houses this information and allows you to seamlessly order Pennzoil products via desktop, tablet or mobile device.
Our training programs are regularly updated and include a wide variety of information to benefit technicians and service writers. There are self-guided training programs about Pennzoil products and their application, including how to ask the right questions of your customers to understand their needs, how to make the correct motor oil recommendation and how to sell more premium oil changes which increases revenue. For quick answers, Virtual Instant Expert allows you to interact live online with a Shell expert.
Video testimonials offered by Pennzoil customers provide business owners with critical insights on how they have partnered with Pennzoil to develop and grow their business while running at peak competitiveness. The authentic perspectives offer valuable business guidance and ideas to grow profitability, increase car counts and retain consumer loyalty.
We also help with business development through a dedicated group of professionals that are here to assist our partners:
·         Dedicated Key Account Manager can help increase customer base, drive profitability growth and training.
·         Field Based Account Managers provide local support for maintaining long-term relationships with stores and regional market expertise.
·         Business Support Program provides access to marketing manager, insights category manager, in-house creative team and in-field trainers
Pennzoil is here to be your partner by assisting, supporting and helping you grow your business and achieve your goals. The proof is in the success as seen by customers throughout the country.
*based on a study conducted by an international market research company commissioned by Shell International Petroleum Company LTD