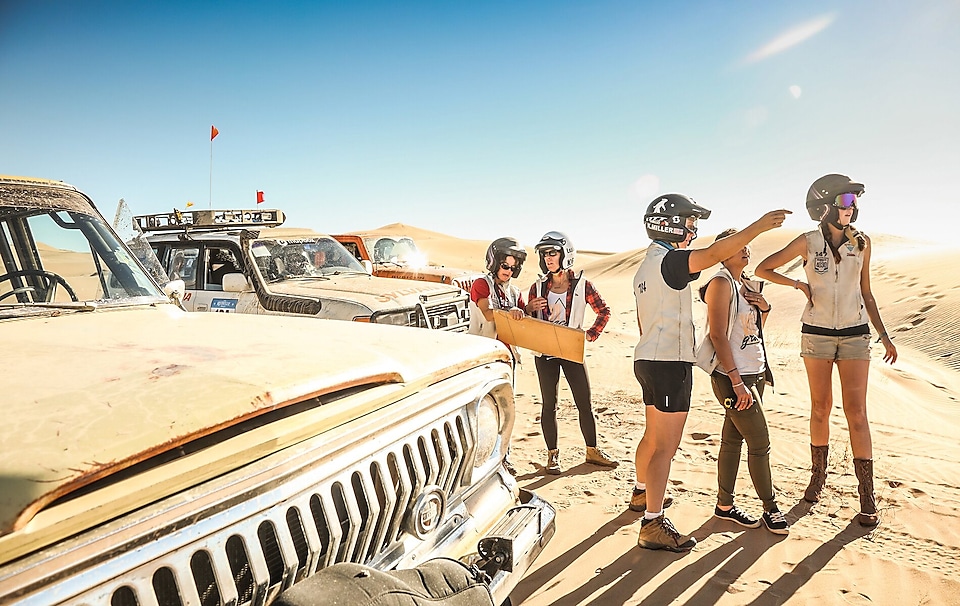 Pennzoil Celebrates Women Behind the Wheel with Rebelle Rally Sponsorship
Pennzoil is no stranger to blazing new paths, celebrating unique journeys, and bolstering the daring spirit. That's why the brand is thrilled to sponsor Rebelle Rally the first women's off-road navigation rally in the United States.
An intense eight-day competition stretching across the deserts of Nevada and California, the Rebelle Rally tests the limits of drivers and their vehicles. Focused on pace and precision, teams of two traverse over 1,550 miles of stunning dirt roads, double tracks, trails, and sand dunes without the aid of GPS or cell phones, relying solely on maps, compasses, and roadbooks to navigate headings and hidden checkpoints.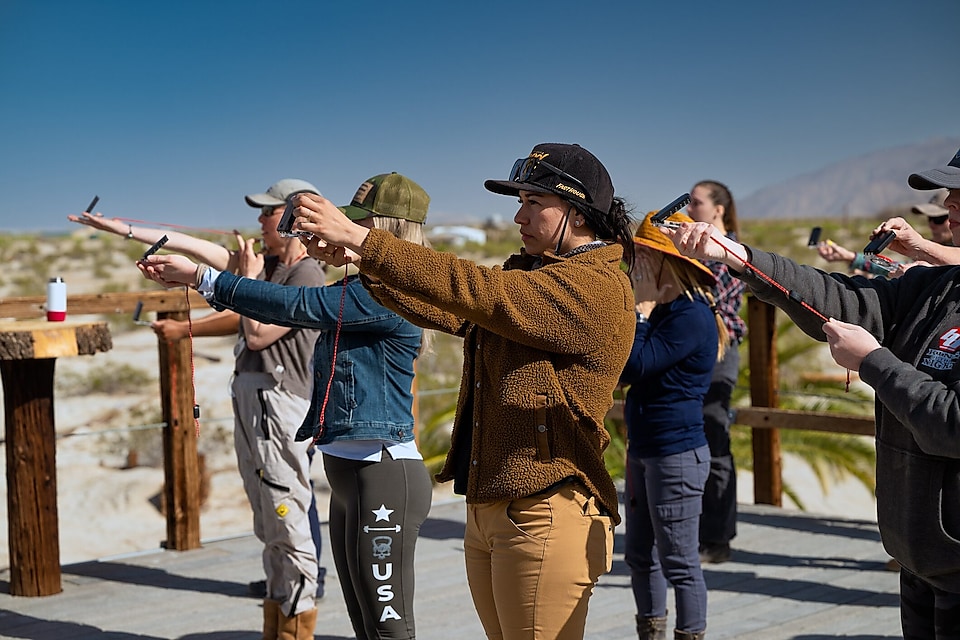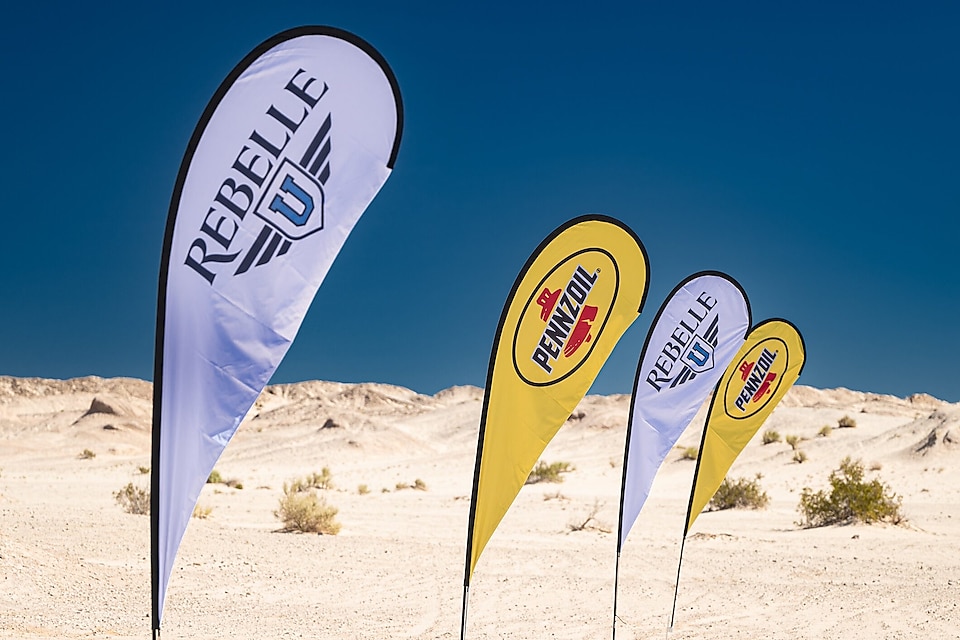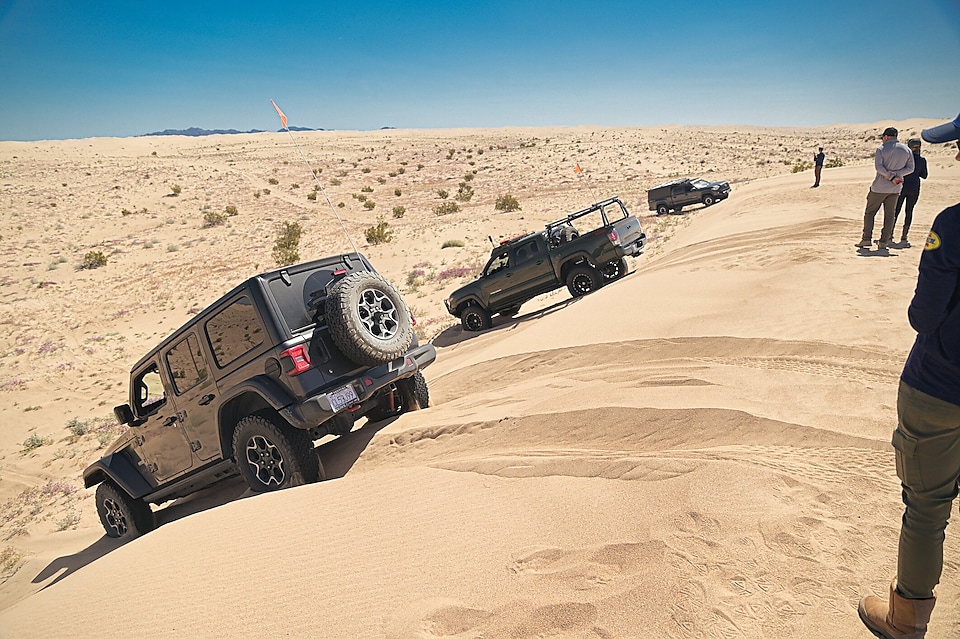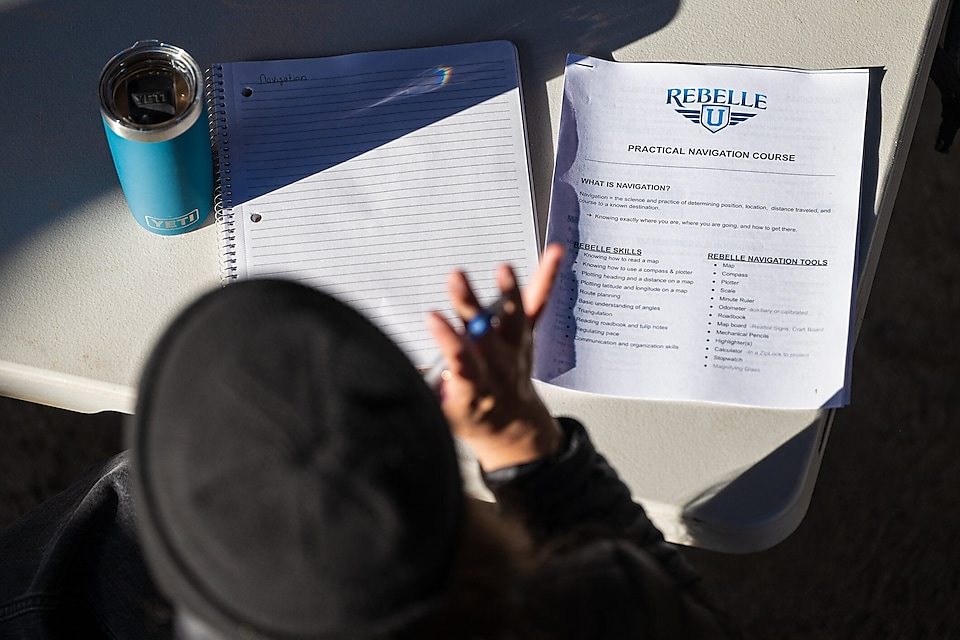 As the ultimate road trip for adventurous and competitive women, the Rebelle Rally welcomes all to embark on the challenge. Whether competitors are new to off-roading or seasoned pros, Rebelle's goal is to challenge them to embrace and enhance their driving and navigation skills for future journeys, wherever they may lead them.
Bree Sandlin, Vice President of Shell Lubricants North American Marketing announced that Pennzoil would be the official gold sponsor at the 2023 Pennzoil 400. She said, "Pennzoil is proud to join Rebelle in their mission to invest in women in automotive, support education for young girls, and care for the environment through conservation programs. We really love this intersection of inclusivity and sustainability in motorsports as it aligns with our values at Shell and Pennzoil."
Emily Miller, the founder of Rebelle Rally said that they are, "Extremely excited to have Pennzoil join the Rebelle ecosystem in such a broad-reaching way. The people at Pennzoil are doers with an exceptional leadership and management team who see the value of the Rebelle as an event to test their products in every manner of terrain and extreme temperatures. We share core values, including the commitment to quality and sustainability."
Pennzoil will be sponsoring Alex Taylor, a drag racer and co-host of MotorTrend's "Hot Rod Garage," who is gearing up to blaze the trail at her first-ever Rebelle Rally in 2023 in a Jeep Wrangler 4x4. Alex will be competing as the driver of "Team Full Synd," with her sister Megan as her teammate and navigator. The duo will be powered by Pennzoil as they are pushed to the limit in the desert while experiencing a daring journey in every mile.
[In vision] Alex Taylor and Megan Taylor in a garage
Alex: Hey guys! so Megan and I have something very interesting coming. We are going to be participating in the Rebelle Rally. I'll be the driver, she's be the navigator.
Megan: Very new to us.
Alex Taylor: So we are partnering with Pennzoil and Stellantis is providing a Jeep for us to drive during the rally. Pennzoil is a sponsor for the rally as well. And basically, what it is, is an 8-day rally across California and Nevada. It is 2,500 kilometers and, I looked it up as well, it's a little over 1,500 miles.
Megan: I wouldn't be able to tell you.
Alex: Now the trick here is that you can't have any GPS, you can't have any cell phones…
Megan: We will be completely cut off from the outside world.
Alex: Can't talk to the outside world, you also can't have any outside navigation.
Megan: You guys can watch us, but we won't be able to know what's going on.
Alex: So basically, we have to go to a training, Rebelle U, coming up next week.
[in vision] Megan and Alex pick up navigation materials and show the camera.
Megan: I got sent all of this.
Alex: We will learn to navigate with a compass and actual paper maps. And also, we will also learn how to drive in the desert. Over the course of the 8 days, we will be racing, but it isn't a race for speed. It's a race for the combination of the love of driving and precise navigation.
Megan: There will be checkpoints with different values attached to them.
Alex: We will know more once we get there, but in the meantime, we have a lot of studying to do
[[in vision] Alex and Megan hold up their Rebelle Rally training manuals.
Megan: We are going back to college it feels like.
Alex: and this doesn't even touch the amount of studying and getting ready that we will get to this week. But it should be a really cool event that we haven't done anything like before. And we are excited about it, but as we go through this process, we will keep you guys updated on what it actually is going to entail. But it's going to be interesting, very cool.
Megan: I'm excited to see all of the views. We will be going through National Parks, all sorts of stuff that we wouldn't normally do.
Alex: Yeah, and we don't know the route yet, Megan and I will also be camping, we will be setting up our our campsites. There will be basecamps.
Megan: Yeah, some nights.
Alex: Yeah, basecamp some nights where you set your tent up and you are a little bit more self-sufficient.
Megan: They said, 'Get someone that you get along with,' so, we will see!
Alex: We'll try not to fight each other, so 8 days through the desert. It is an all women's race. This is the 8th year for it. We are new here, we haven't done any off-road stuff before, and we also haven't done this extent of navigation before.
Megan: We are going to see how much her drag racing and using a paper map there translates to off-roading and full-blown paper maps.
Alex: I mean we've done drag races, and there are similar course books, but it is not going to be anything the same at all.
[Both laugh]
Alex: So, yeah. It's going to be very interesting \. We are learning, we aren't going to act like we know everything because we have no idea. We are figuring that out as we go. But we are excited about it, we are going to have a lot of preparation coming up. You guys are going to be entertained.
[Both laugh]
Megan: It'll be funny to watch at least!
Alex: We are going to have fun. It's going to be cool. Stay tuned, there will be more coming out in the coming weeks.
Pennzoil supports women behind the wheel beyond the logo on their rally vehicles. Through its relationship with the Universal Technical Institute (UTI), Pennzoil will also provide two training sessions as part of the Rebelle Rally Mechanics program. With UTI expertise and Pennzoil as a sponsor, the mechanics will be ready for the challenges that the desert race may bring.
In addition, Pennzoil is supporting Rebelle's year-round training program, Rebelle U. Presented by Pennzoil, the program guides participants through six essential courses ranging from sand dune driving to non-digital navigation in various types of terrain.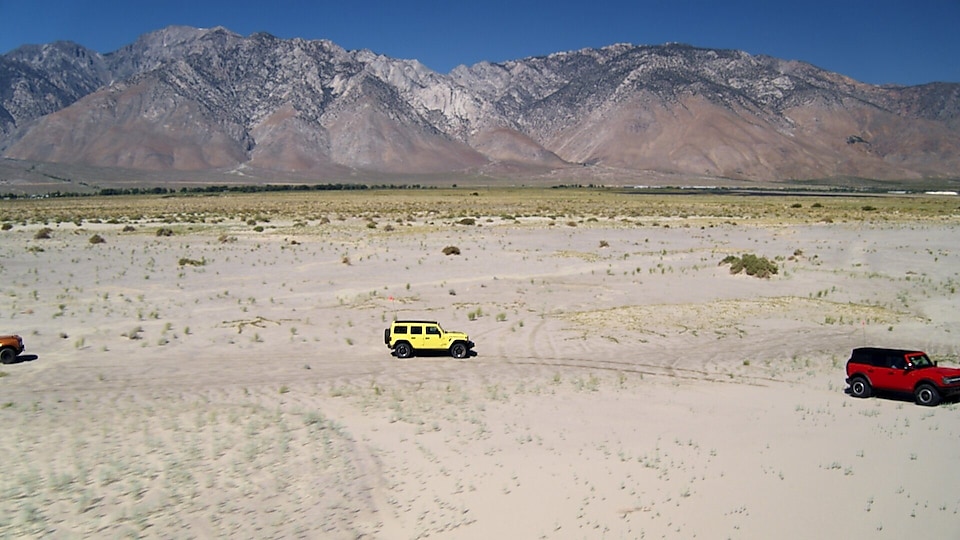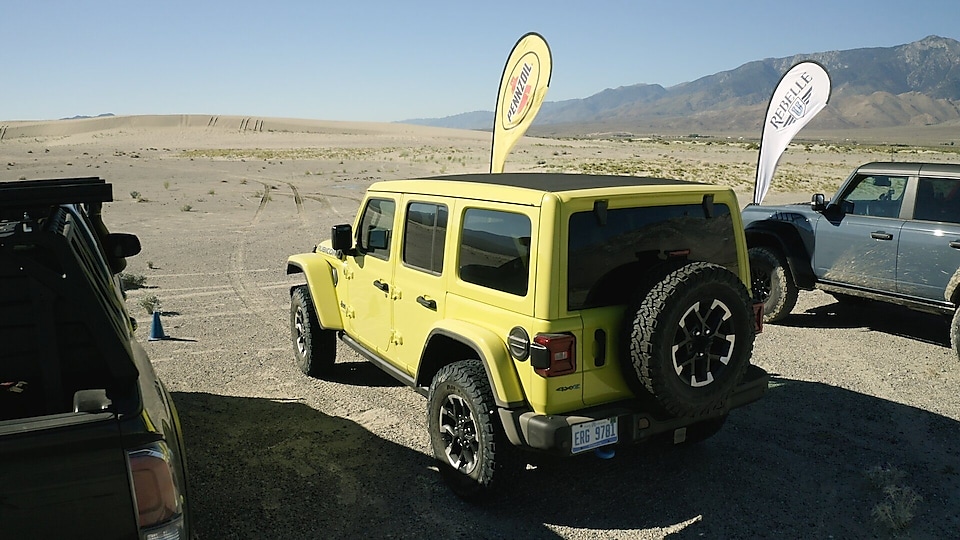 To prepare for the rally, Alex and Megan participated in a Rebelle U training session. Top-notch instructors taught them about driving, navigation, preparation, and teamwork skills. With Rebelle U knowledge now under their belts, this dynamic duo is not only prepped and ready for competition but also equipped with valuable techniques to help take on thrilling adventures ahead.
As Alex's Jeep is put to the test in the desert heat, Pennzoil Full Synthetic technology will help provide protection under the hood. Be sure to follow along as she documents her journey on Instagram.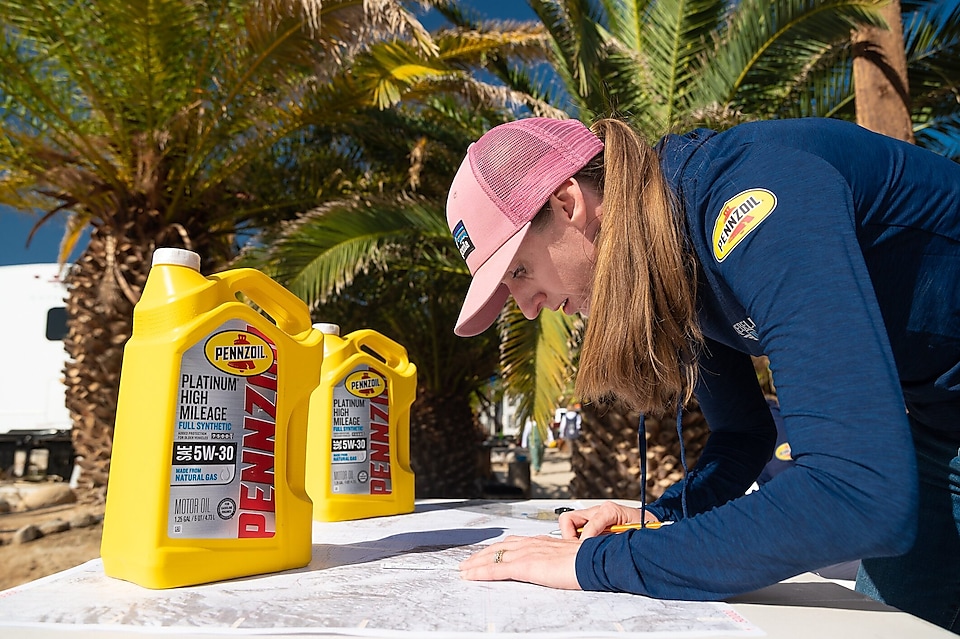 Rebelle U participant practicing her navigation skills
Much like the inspiring individuals featured in the 'Long May We Drive' campaign, Pennzoil's sponsorship of Rebelle Rally will amplify the voices of empowered women in motorsports, spotlighting their stories on and off the road.
For the latest updates on Pennzoil's collaboration with Rebelle Rally, follow Pennzoil on Facebook, Twitter, and Instagram. Follow Rebelle Rally on Instagram and tune in to for live Rally updates beginning on October 12.