Joey Logano Pulls Off Back-To-Back Wins at the Pennzoil 400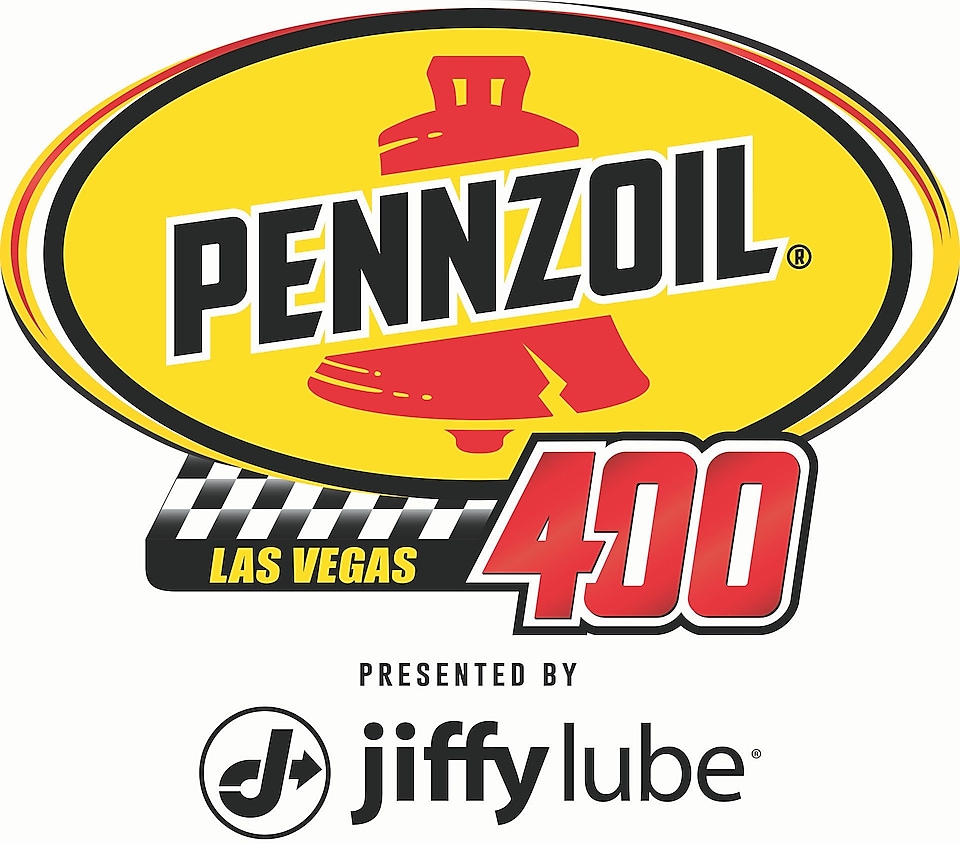 Joey Logano is now the back-to-back winner of the Pennzoil 400, Presented by Jiffy Lube! Millions of fans watched live and tuned in from across the nation, to see Joey secure this major win and punch his ticket to the NASCAR Cup Series Playoffs. Yet again driving the No. #22 Pennzoil Ford Mustang, Joey is taking the 2020 NASCAR season by storm as he looks to maintain an unbeatable performance for the rest of the year.
 "We really wanted to win this one bad for Pennzoil," said Logano after the win. "They have done so much for us over the years not only as a sponsor in supporting our team, but as a technical partner that is constantly developing motor oil formulations that help us take our engine to extreme levels and maximize our performance."
In 2019, Joey Logano proved himself as a force to be reckoned with by scoring 2 wins, 12 top 5 finishes, and 21 top 10 finishes as well as a deep Playoff run. Of course in 2019 the biggest highlight of them all was his first-place finish at the Pennzoil 400, presented by Jiffy Lube.
JOEY LOGANO: BAD AT BLACKJACK. GREAT AT RACING.
Pennzoil 400: Joey Logano plays Blackjack
02/02/20
Duration: 15 seconds
Description:
Joey Logano is playing Blackjack in Vegas to promote the Pennzoil 400 sponsored by Jiffy Lube. 
Transcript:
(We hear the noise of a casino in the background, slot machines, etc.)
(In Vision)
Pennzoil logo remains in constant vision on the bottom right of the screen.
We see Joey Logano stood at a Blackjack table, wearing his Team Penske racing jumpsuit he looks down at the table. We can see the back of the dealer, wearing a white shirt and black vest. 
We next see a close up of the dealer, dealing the two of spades to Joey. The two of clubs already lies on the table. We cut to a close up on Joey's face.
Joey: Yes 22! That's my number!
(In Vision)
Joey points to himself smiling.
We see the dealer laying down the Ace of hearts next to a Jack of diamonds already on the table. Also in shot are yellow and black chips stacked in front of the dealer and either side of the cards.
Dealer: Blackjack. Dealer wins.
(In Vision)
Joey stood at the table looking confused - hands resting either side of him. 
Joey: What?
Dealer: That's a four sir.
(In Vision)
A close up of Joey with a look of realization on his face
Joey: Oh yeah, Blackjack.
(In Vision)
We remain on the close up of Joey. A title appears on screen:
'Bad at Blackjack. Great at racing.'
VO: Watch Joey prove it at the Pennzoil 400 presented by Jiffy Lube in Las Vegas.
(In Vision)
Title screen appears with the Pennzoil 400 presented by Jiffy Lube logo on.
Title screen appears with 'The proof is in the Pennzoil. Made from natural gas.'
Joey Logano Races In To Victory Lane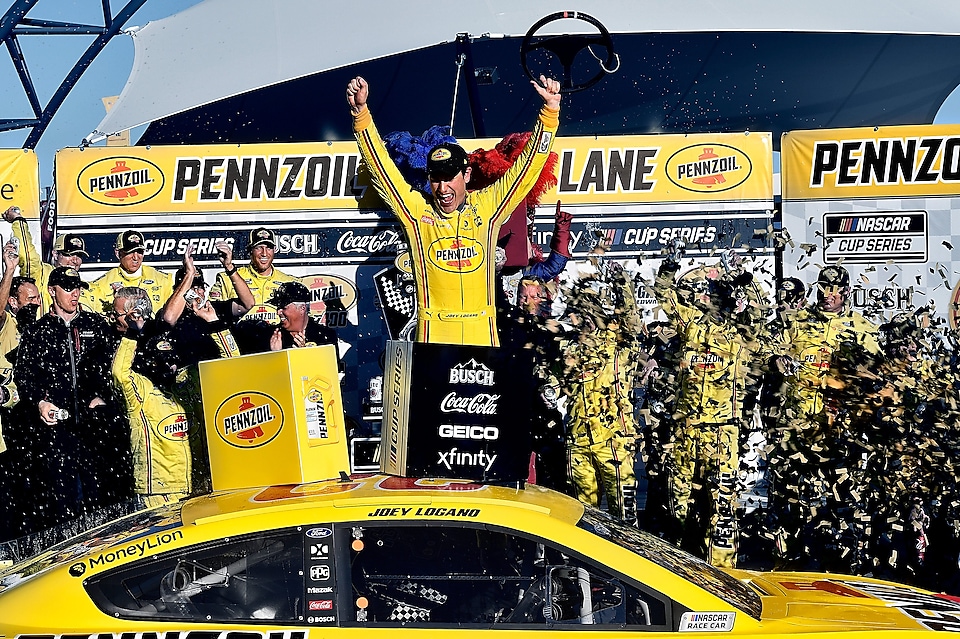 Joey Logano celebrates finishing 1st place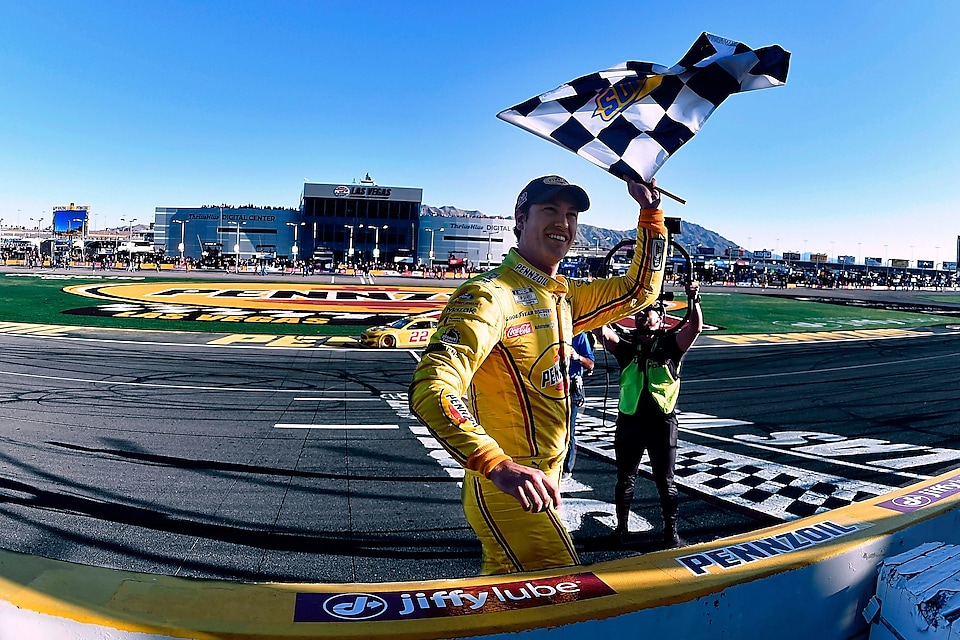 Joey Logano waves the checkered flag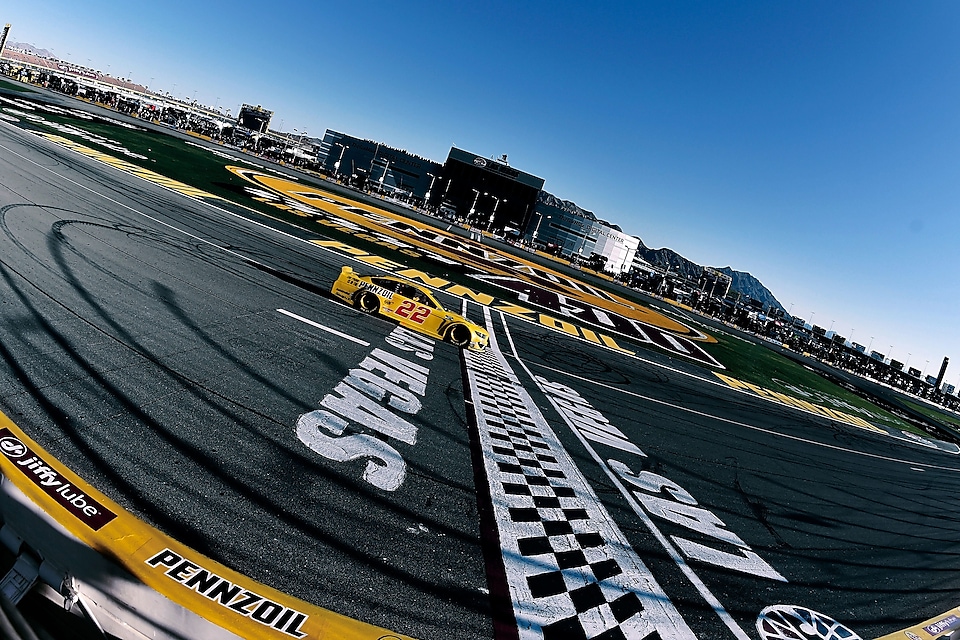 Joey Logano leads the pack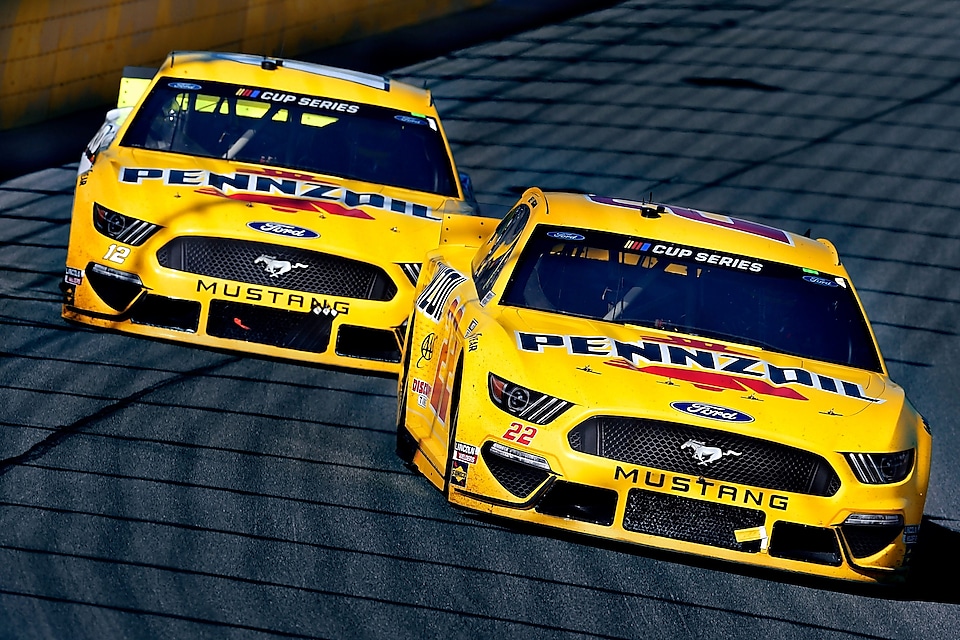 Joey Logano leads the pack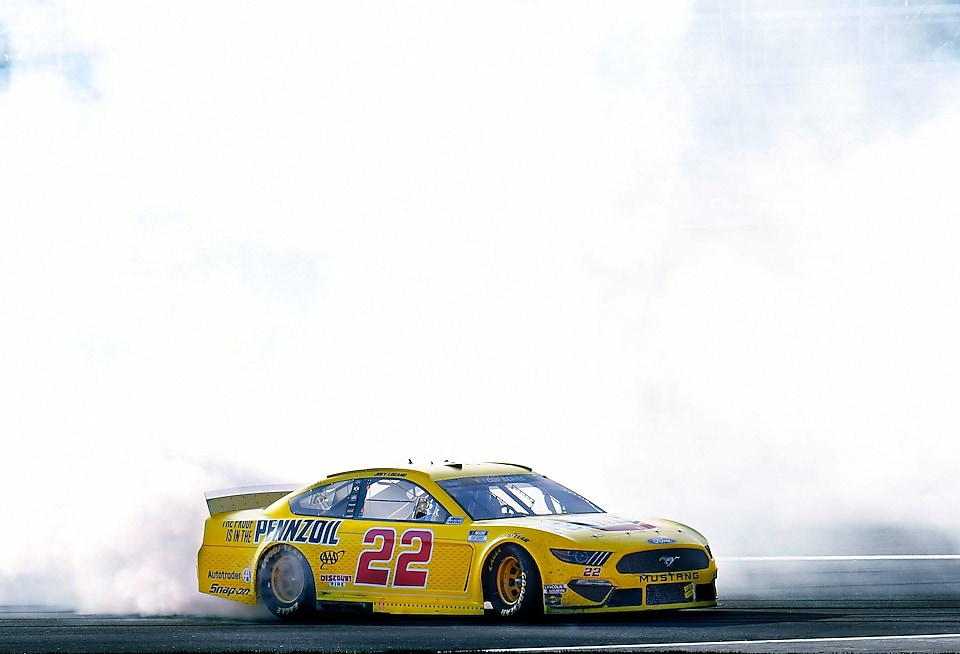 Joey Logano races into victory lane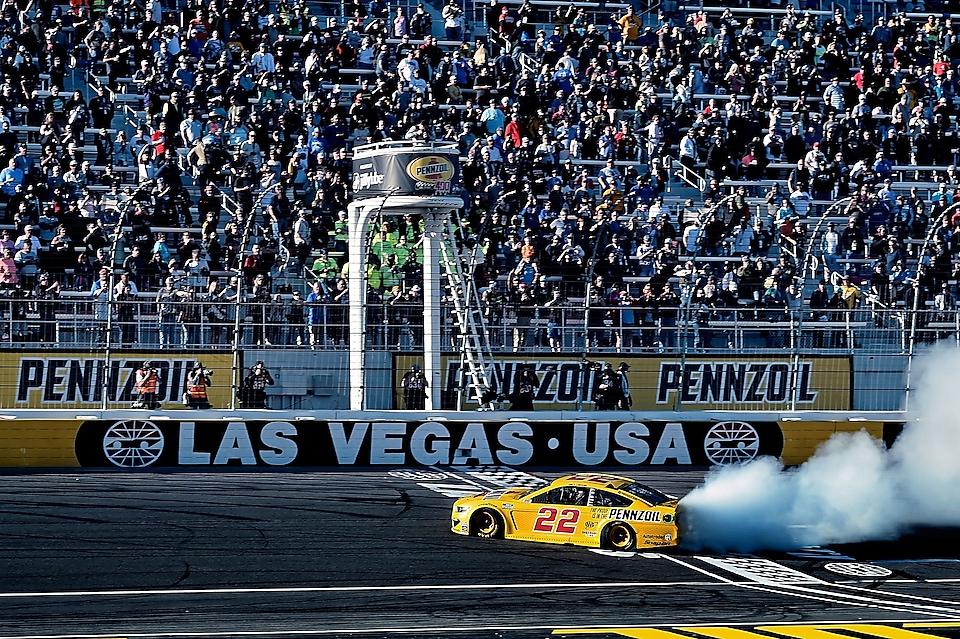 Joey Logano races into victory lane