Benefits of Top-Tier Motor Oil
Your favorite parts of the drive, from the roar of the engine to the power it provides, all stem from what is coursing through the car's veins—its motor oil.

With motor oil playing a critical role in engine performance, choosing the right one requires research backed by science and innovation, especially when faced with the decision between tiers of synthetics. Below is everything you need to know to step up your motor oil game, with expert insights from Shell Lubricants Technical Specialist, Sean Nguyen.
Mid-tier synthetics provide an elevated level of technological innovation over the entry-tier. This isn't just in the name; it's in the formulation. Pennzoil Platinum Full Synthetic is formulated to help keep a vehicle's engine clean and protected.
"A mid-tier synthetic like Pennzoil Platinum offers a more premium synthetic base stock over traditional synthetic," shares Sean Nguyen, Technical Specialist at Shell Lubricants. "Pennzoil Platinum uses base stock that is made with natural gas. It is blended with performance additives to give it superior benefit in wear and cleanliness protection, while allowing the motor oil to operate in extreme temperature conditions."
Some mid-tier synthetics may be available for specialized applications. For example, Pennzoil Platinum Euro and Pennzoil Platinum High Mileage provide that same engine protection as Pennzoil Platinum while incorporating additives designed for European cars and/or vehicles with more than 75,000 miles, respectively.
"European engine oils must meet specific requirements that are tailored to various European OEMs. These requirements include approvals for varying factors such as turbo protection, additive restrictions, and additional emission requirements," says Nguyen. "European specifications also have different requirements to accommodate major differences between gasoline and diesel engines. Pennzoil Platinum Euro is also formulated with high-quality base oil and performance additives that will satisfy the needs of those engines and meet the strict requirements set by European specifications and standards."
Pennzoil Platinum High Mileage is designed for modern engines that demand additional protection from leakage and wear. "As an engine accumulates 75K miles or higher, it may have some wear and begin to consume more oil," Nguyen explains. "Like Pennzoil Platinum, Pennzoil Platinum High Mileage is formulated with complete protection additives and natural gas base oil. Seal improvers are added to reduce oil burn off and oil leaks, helping to maintain engine performance and extend engine life."
Mid-tier motor oils may also be part of warranty programs, such as the Pennzoil Lubrication Limited Warranty. Drivers who fill up exclusively with Pennzoil Platinum can hit the open road knowing that their fill is formulated to help them extend the life of their engine, with ultimate protection for up to 15 years or 500,000 miles, whichever comes first, guaranteed1.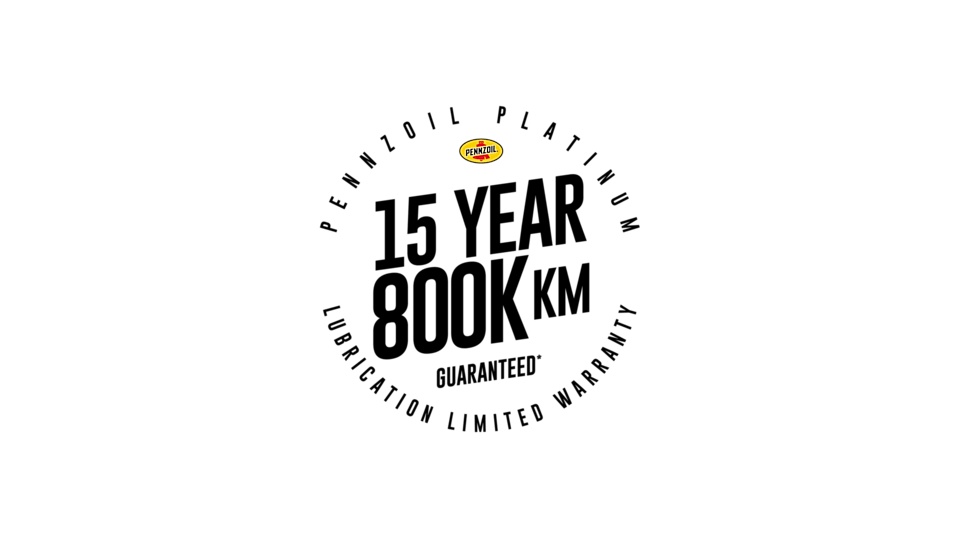 THE PENNZOIL LUBRICATION LIMITED WARRANTY HELPS VEHICLE OWNERS EXTEND THEIR ENGINE'S LIFE BY 15 YEARS OR 500K MILES, GUARANTEED1
Top-tier synthetics are for those who seek the most advanced engine performance and protection options for their vehicle. These oils are formulated with cutting-edge technology, often catering to specialized needs like extreme conditions or high-performance vehicles.
[In vision] Mitchell Stapleton in a garage
Mitchell: Just found out that Pennzoil Ultra Platinum is back on the shelves at Advance Auto Parts.  
Mitchell: We know you know all about the Pennzoil Platinum because we've been using it. 
Mitchell: Ultra Platinum is made from the same natural gas-derived base oil as the regular platinum. 
Mitchell: It has a more robust detergent package for protection in harsher conditions, like performance vehicles. Stuff like that. Which we know you guys are doing. 
Mitchell: Next time you're due for an oil change, get you some of that good stuff in there. 
"Pennzoil Ultra Platinum® is boosted with premium detergents, dispersants, and an anti-wear performance package," Nguyen explains.
With a top-tier synthetic like "race-trusted" Pennzoil Ultra Platinum under the hood, you can confidently hit the road for your next adventure.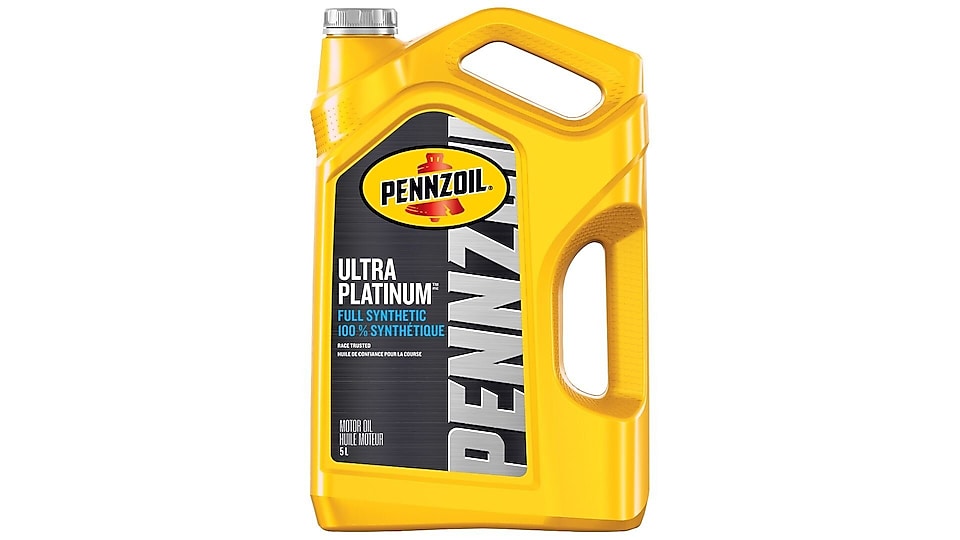 PENNZOIL ULTRA PLATINUM MOTOR OIL
When Pennzoil continued as the Official Motor Oil and Lubricant Supplier of INDYCAR and the NTT INDYCAR SERIES in 2022, it provided the optimal test bed for modern motor oils like Pennzoil Ultra Platinum. The extreme stress put on an NTT INDYCAR SERIES engine provides, along with the highly efficient and powerful engine technology used in INDYCAR, has presented Pennzoil with an opportunity to innovate on and off the track.
"Our formulation has been race-tested for its performance, durability and protection in the most severe racing conditions by high-performance engines," shares Nguyen. "For car enthusiasts who want extreme protection and durability, we recommend moving up to Pennzoil Ultra Platinum."
No matter the journey, understanding and opting for the right motor oil tier can redefine the driving experience. As you gear up for the next ride, let Pennzoil synthetics match your passion by helping to protect your engine with premium technology.
To stay up to date with the latest on Pennzoil's product offerings, check out Instagram and X!
1 Up to 15 years or 800,000 kilometers, whichever comes first, guaranteed, if you exclusively use Pennzoil Ultra Platinum™ Full Synthetic motor oil, Pennzoil Platinum® Full Synthetic motor oil, and Pennzoil Platinum® High Mileage Full Synthetic motor oil. Your engine must have less than 201,168 kilometers and have been manufactured in the past 72 months. To maintain your warranty, change your vehicle's oil and oil filter at least as often as recommended by the vehicle manufacturer. Enrollment required. Keep your receipts. Other conditions apply. See www.pennzoil.com/en_ca/warranty for full details and terms.