Pennzoil Marine Premium Plus 4-cycle Engine Oil Synthetic Blend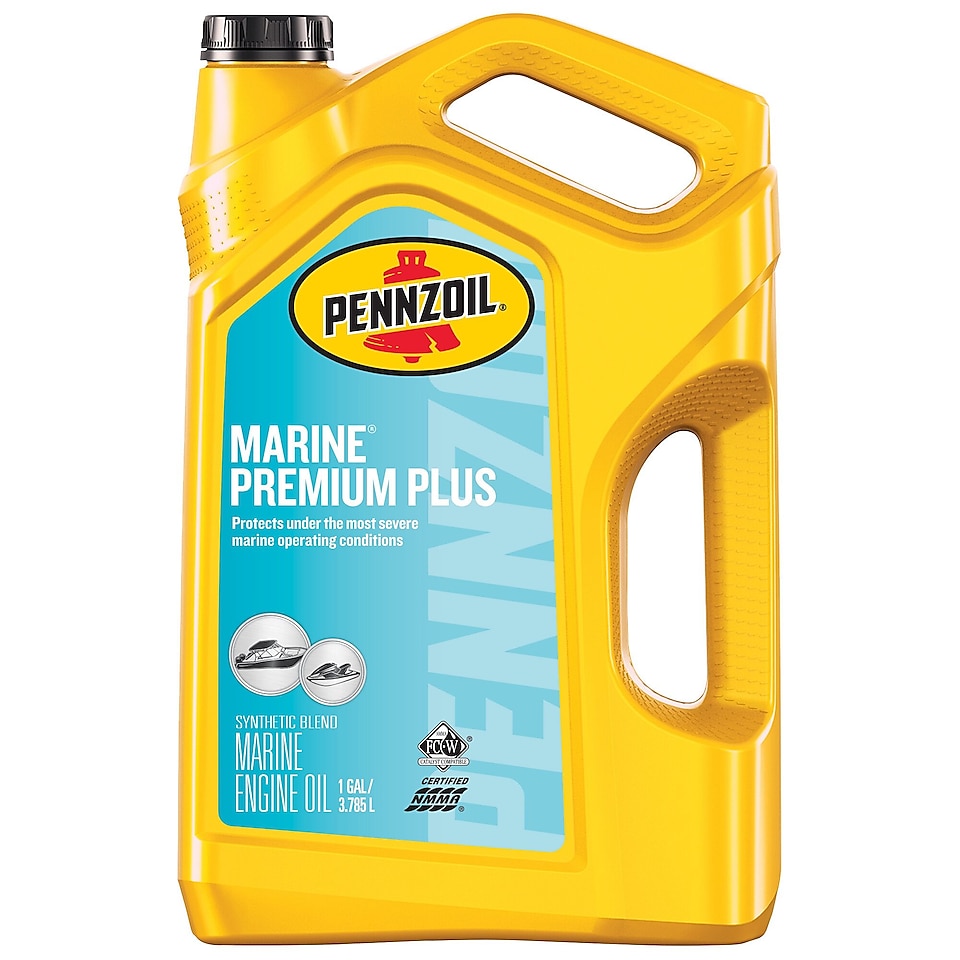 Designed for high performance, 4-stroke outboards, gasoline inboards and stern drives. Protects under the most severe marine operating conditions.
Benefits:
Pennzoil Marine® Premium Plus Outboard 4-Cycle Oil
Provides excellent protection against piston deposits and ring sticking 
Provides protection against moisture and corrosion in marine engines under harsh marine conditions 
Provides performance-boosting additives targeting the needs of a marine engine 
Meets all 4-stroke outboard manufacturer's requirements 
Provides greater fuel efficiency as compared to 2-stroke marine oil
Surpasses API requirements for SJ, SL, and SM. Exceeds OEM requirements and FC-W® Catalyst Compatible Specifications (Lic. # FC-020436A).
DO NOT USE IN 2-CYCLE OUTBOARDS OR OTHER 2- CYCLE ENGINES
Pennzoil Marine Premium Plus 4-Cycle 10W-30 - Technical Data Sheet
Pennzoil Marine Premium Plus 4-Cycle 25W-40 Technical Data Sheet
OTHER PRODUCTS
Pennzoil Marine XLF Extended Life Formula Engine Oil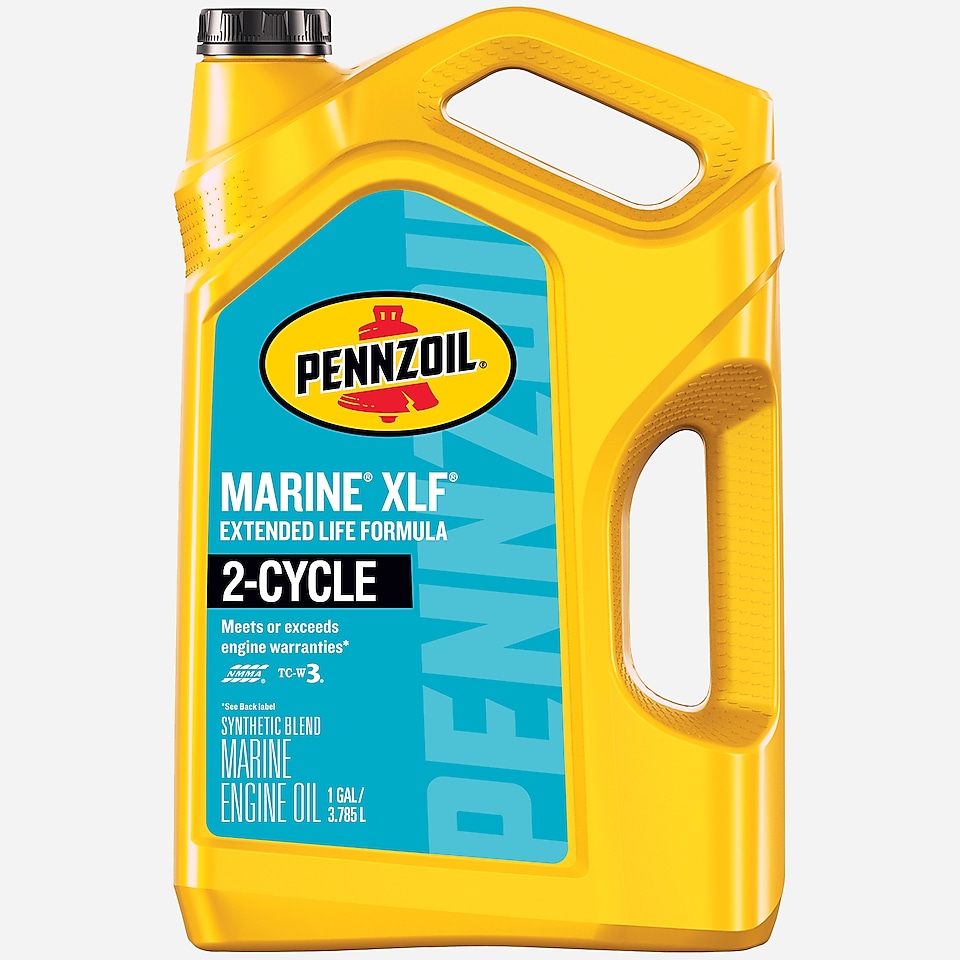 Pennzoil Outboard and Multi-Purpose 2-Cycle Engine Oil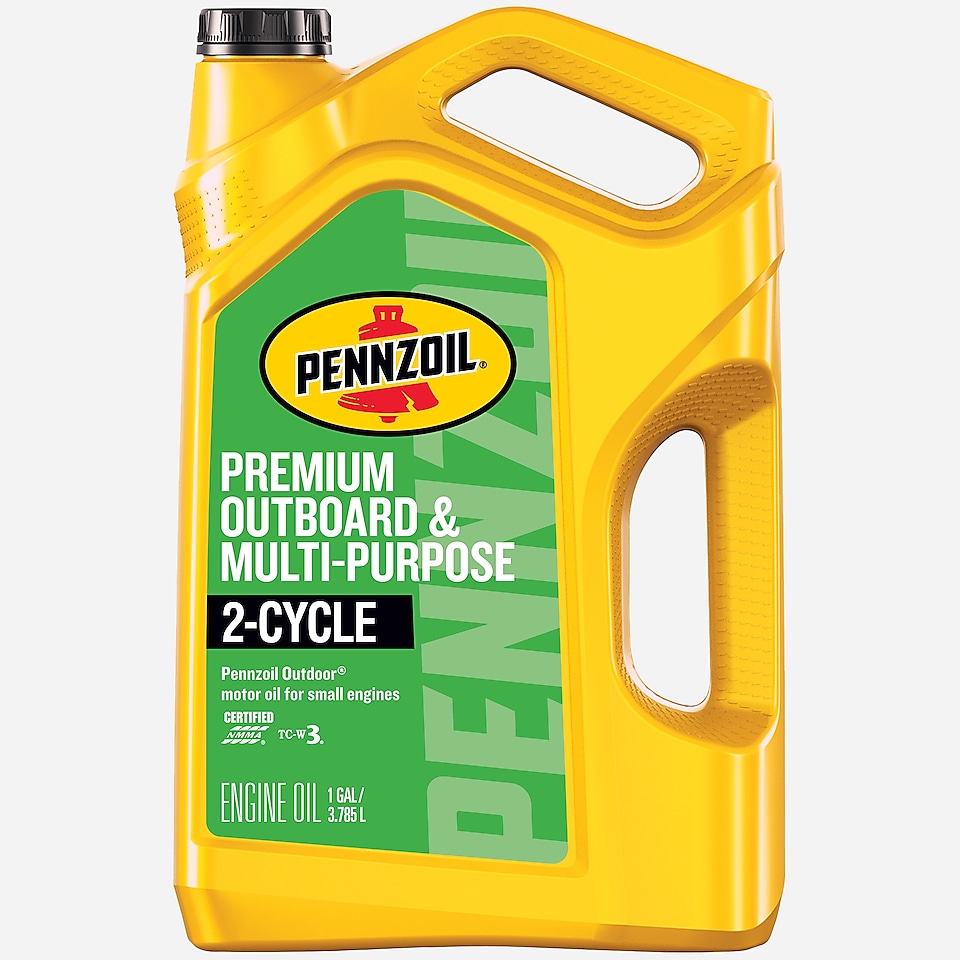 Pennzoil Marine Premium Plus 2-Cycle