Pennzoil is Powering Team Penske Rookie Driver Scott McLaughlin into the 2021 INDYCAR Season
Pennzoil is proud to be powering a new driver for the 2021 NTT INDYCAR season! Getting behind the wheel for Team Penske is rookie driver Scott McLaughlin. McLaughlin is one of the most successful drivers in the history of Australian Supercars and he's looking to carry over his success into the competitive INDYCAR series. McLaughlin was born in Christchurch, New Zealand and he has 56 career race wins, 106 podium finishes and 76 poles.

We asked McLaughlin some questions to learn more about the 27-year-old racing phenom:

Question: Why did you ultimately decide to get into racing?

Scott McLaughlin: I got into racing by chance when I saw a go-kart. After seeing it, I had the desire to test it out on a local go-kart track; I tried it out and the rest was history! Turns out, even before I was born, my Mom and Dad were into go-karting. They both raced, but as a kid they never pushed me into it, it just happened by chance that I had the same passion as them.

Question: Can you describe your goals for the 2021 INDYCAR season?
McLaughlin: Being so fresh to Team Penske and INDYCAR, it's challenging to outline goals just yet. It may sound simple, but I want to take each race one lap at a time, so I can just learn. I'm sure once I have a few races under my belt I'll reevaluate and optimize with the team.

Question: Are there any veteran drivers who you follow closely? If so, what have you learned from them?

McLaughlin: I've got three great teammates on Team Penske with Josef Newgarden, Simon Pagenaud and Will Power. They all have extremely impressive careers, so I've really leaned on them for all things both on and off the track. I'm also secretly a Scott Dixon fan from way back in the day in New Zealand! I've followed him closely throughout his whole career and was impressed with his 2020 championship victory.

Question: Which track/race are you most looking forward to experiencing during the 2021 season?

McLaughlin: This is probably an obvious one, but the Indianapolis 500! It's an iconic race known across the world and arguably is the most famous in all of motorsports. To top that off, I get to pilot the No. 3 Pennzoil Chevrolet better known as the Yellow Submarine. I'll be trying to carry on the traditions and put some success to the Yellow Submarine again. If I had to pick any other track, at any other time, it would probably be Long Beach. I think Long Beach is going to be an exciting race, in an incredible location!

Question: What is your dream car and why?

McLaughlin: I'm also secretly a Porsche fan, so I'd say a Porsche 911. I think that would be something special I might buy myself if I get the chance to win the Indy 500.

Question: If you had one day off to do anything in the world, what would you do?

McLaughlin: Play a round of golf at Augusta National Golf Club and maybe have my new friend Roger Penske there as a partner.

Pennzoil Yellow Submarine Traditions with INDYCAR Driver Scott McLaughlin
Read the transcript
PENNZOIL Transcript—Latest/May 2021: Scott McLaughlin Pilots the Yellow Submarine at the 2021 Indy 500
[Title] Pennzoil Yellow Submarine Traditions with INDYCAR Driver Scott McLaughlin
Description: Scott McLaughlin talks about the honor of driving the Pennzoil Yellow Submarine
[Pennzoil logo]
[In vision]
Yellow IndyCar zooms around a track. Combination of current and vintage footage of the Pennzoil Number 3 car at various Indy races throughout the years.
[Background music plays] Tense music, violins and drums
[In vision]
Continued shots of the car in races. Then cut to close-up of Scott McLaughlin in a garage, sitting next to his Number 3 car. As he speaks, footage of vintage Indy races with the Pennzoil car featured. Clip of Hélio Castroneves. One of Rick Mears.
[Super]
SCOTT MCLAUGHLIN
Driver, No. 3 Pennzoil Yellow Submarine
Scott: To drive the number 3…you know, "Yellow Submarine" Pennzoil car…it's a tremendous honor, and knowing the people and the pedigree that has been in this car before me—Rick Mears, Johnny Rutherford and Hélio Castroneves—it's a pretty special thing. Rick winning his fourth Indy 500 in this car. Hélio carrying the tradition on lately in the modern era. For me as a young bloke, heading to the Indy 500 as a rookie, to carry on the mantle and drive this Pennzoil Yellow Submarine is special and something that I'll take with great pride, and hopefully add to the results that have already been proven in this car.
[In vision]
Slo-mo of Scott walking on the track. Then of him in the garage again, holding his helmet and pointing out various things on it. Clips of Scott looking at his helmet while on a track wall. He walks away from the camera, toward the "GASOLINE ALLEY" area of the track, "THE PROOF IS IN THE PENNZOIL" displayed on the back of his jacket. More vintage clips.
Scott: For my helmet this year, traditionally I've got a pretty crazy design, but I've decided to carry on the tradition of what Hélio and Rick have done before me. And it's got a couple of little features in here: It's a tribute to my gran up at the top, who always rides with me everywhere I go, but I've got the Indy flags with my kiwi in the background, and the quote that I love is, "I am proud to wear this uniform because I am aware of the people who have won it before me."
[In vision]
Close-up of Scott and his racing jacket.
Scott: So, I really am grateful for this opportunity. I remember talking to the people at Pennzoil about the potential of me racing this car and how I promise I'd make the most of it, and really getting with the tradition. So, really excited for what's ahead, putting this bad boy on and seeing if we can win some races.
[Background music plays] Music ends with a pronounced "zoom" of a racing engine
[End card]
[Image of container of Pennzoil]
THE PROOF IS IN THE PENNZOIL
MADE FROM NATURAL GAS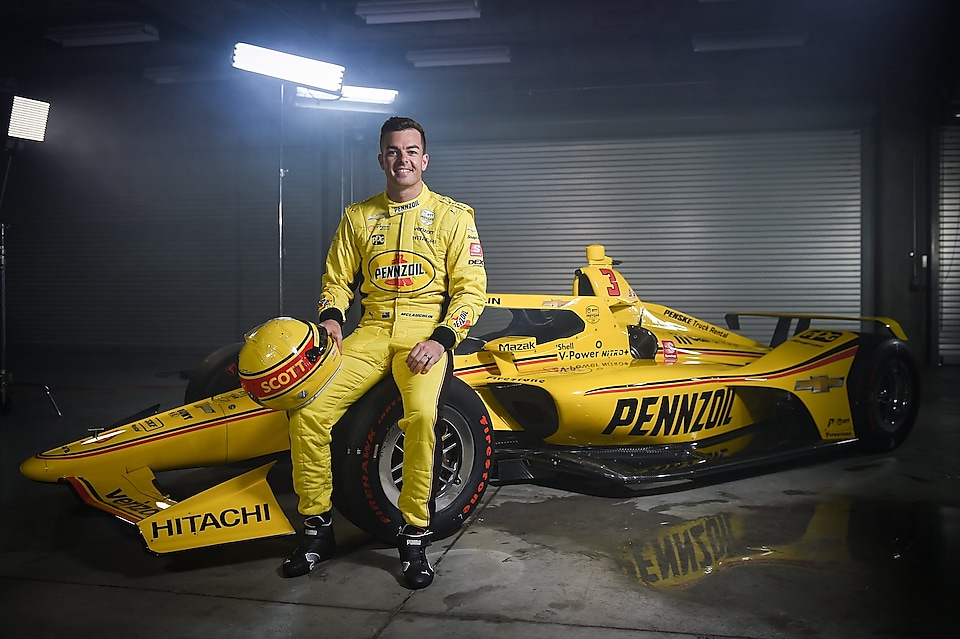 Scott McLaughlin Driver Profile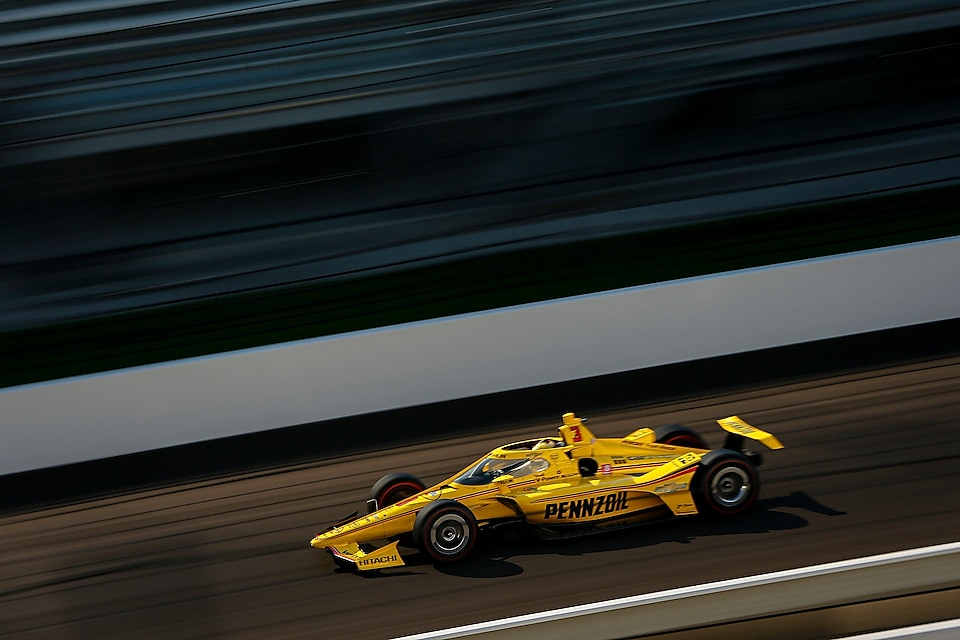 Scott McLaughlin Driver Profile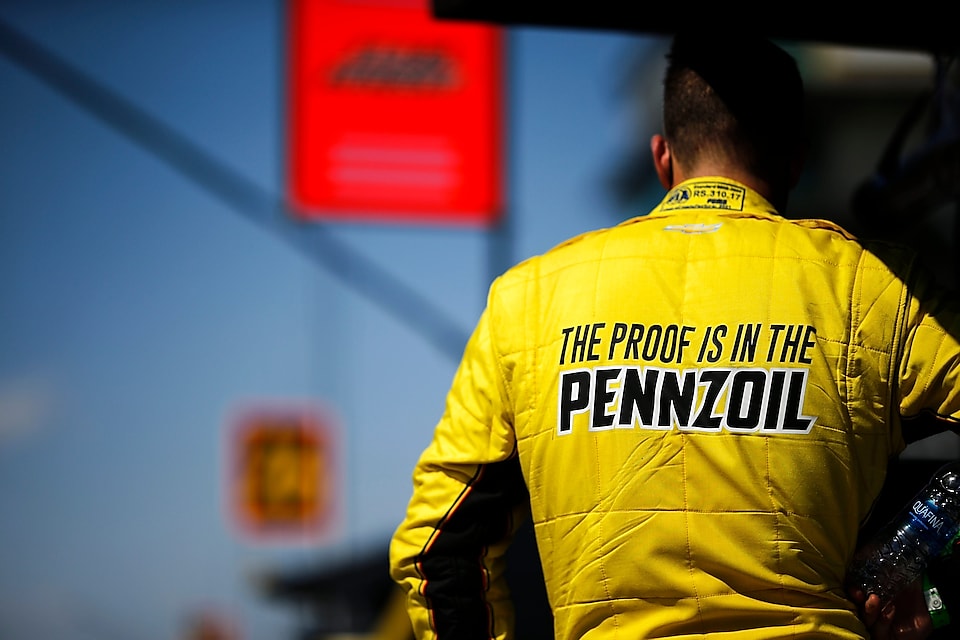 Scott McLaughlin Driver Profile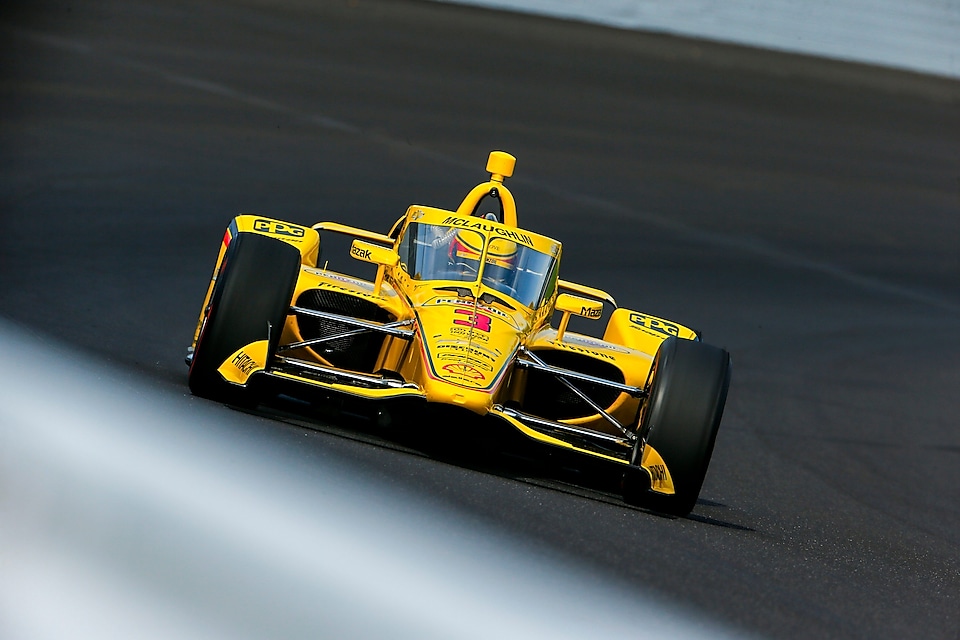 Scott McLaughlin Driver Profile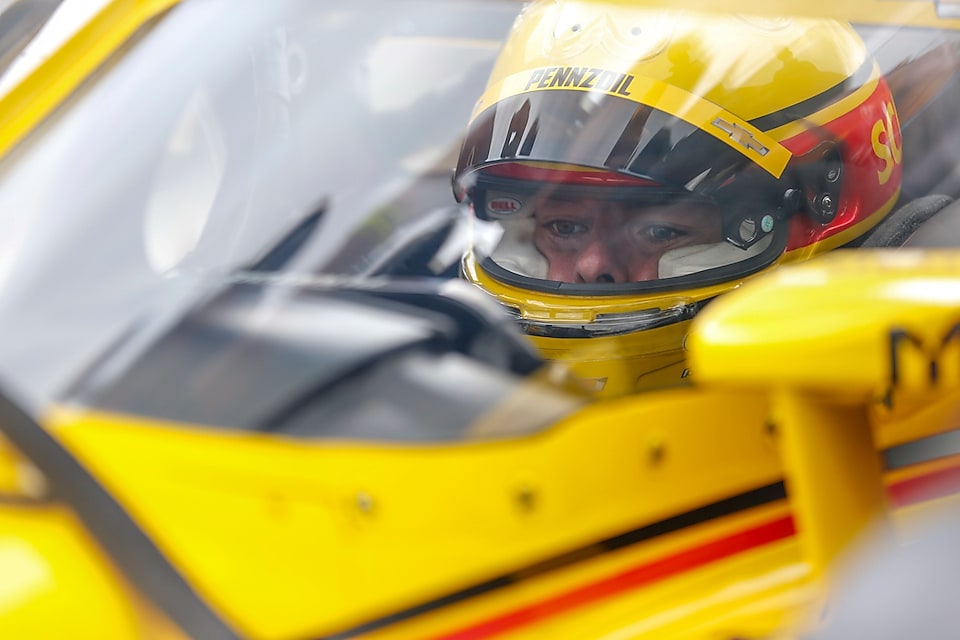 Scott McLaughlin Driver Profile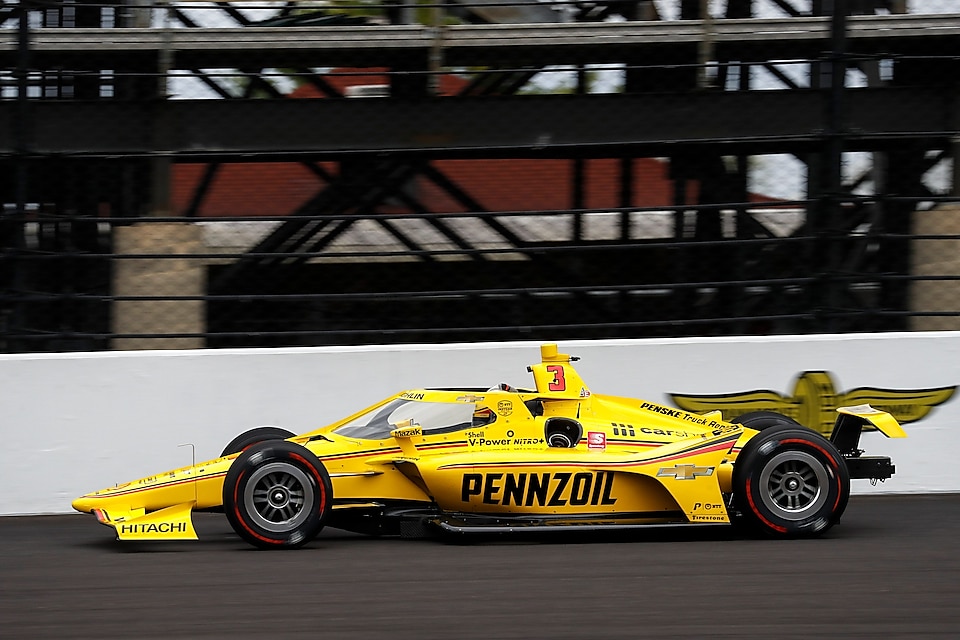 Scott McLaughlin Driver Profile
Pennzoil has been used inside Chevrolet engines in INDYCAR since 2012, powering more wins than any other motor oil and engine combination in that time. Pennzoil engineers continuously work on the motor oil that goes into the race cars on the track. Being the official motor oil and lubricant partner of INDYCAR is just one example of how Pennzoil is able to innovate and support winning teams and drivers like Scott McLaughlin and Team Penske. The on track performance and data serve as a laboratory for the motor oil Pennzoil introduces for passenger cars, helping make sure that drivers get the most out of their vehicle.