Pennzoil Platinum High Mileage ATF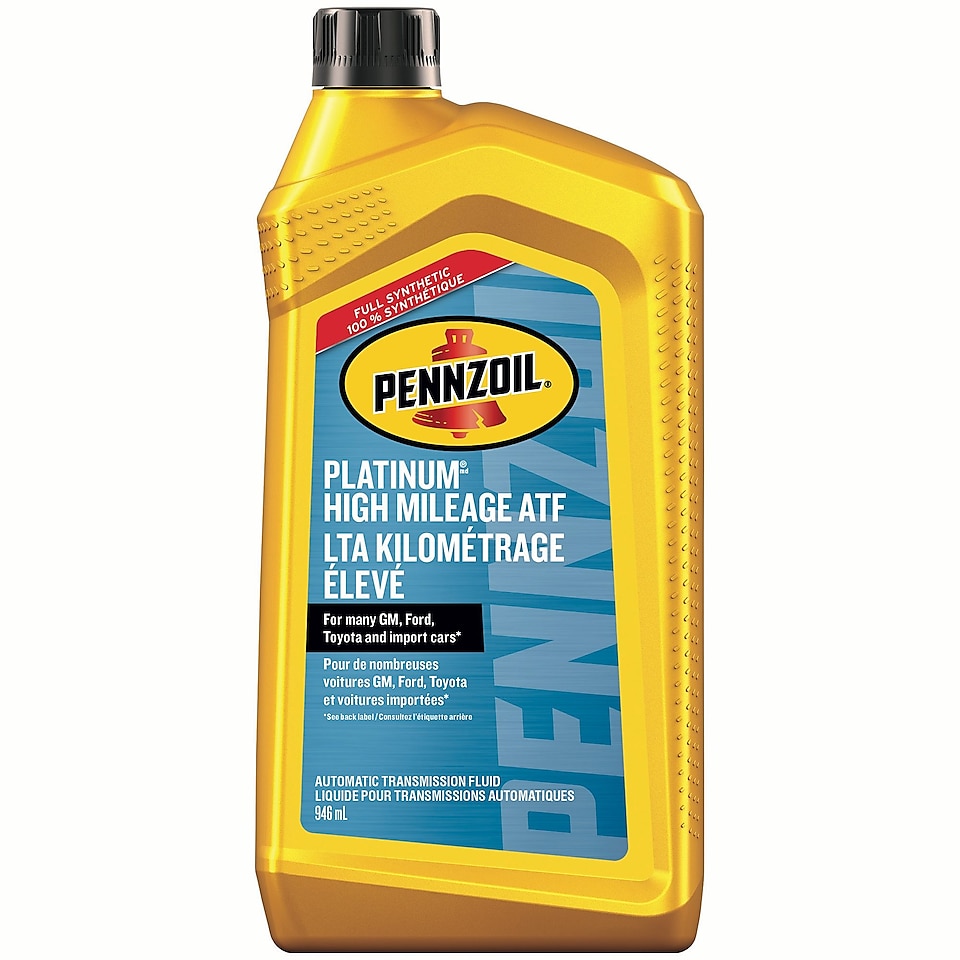 Pennzoil Platinum® High Mileage ATF offers premium performance utilizing synthetic technology designed to meet the needs of multiple vehicle types. Created for higher viscosity ATF applications and for older vehicles, it performs exceptionally well in oxidation and oil degradation resistance. This fluid works hard to provide consistent, reliable, smooth, and trouble-free operation of automotive transmission systems, increasing their component life.
This full synthetic formulation is designed to meet the service fill needs of higher viscosity ATFs used in slightly older transmissions calling for GM DEXRON® IIIH and earlier, Ford MERCON® and MERCON® V ATF, Aisin Warner JWS 3309 (Toyota Type IV), Allison C-4 and similar generation ATFs. See the application chart below. Many of these vehicles range from Model Year 2005 and earlier, both domestic and import, but some later models use these ATF grades especially for transfer cases and power steering systems.

OTHER PRODUCTS
Pennzoil Platinum ATF+4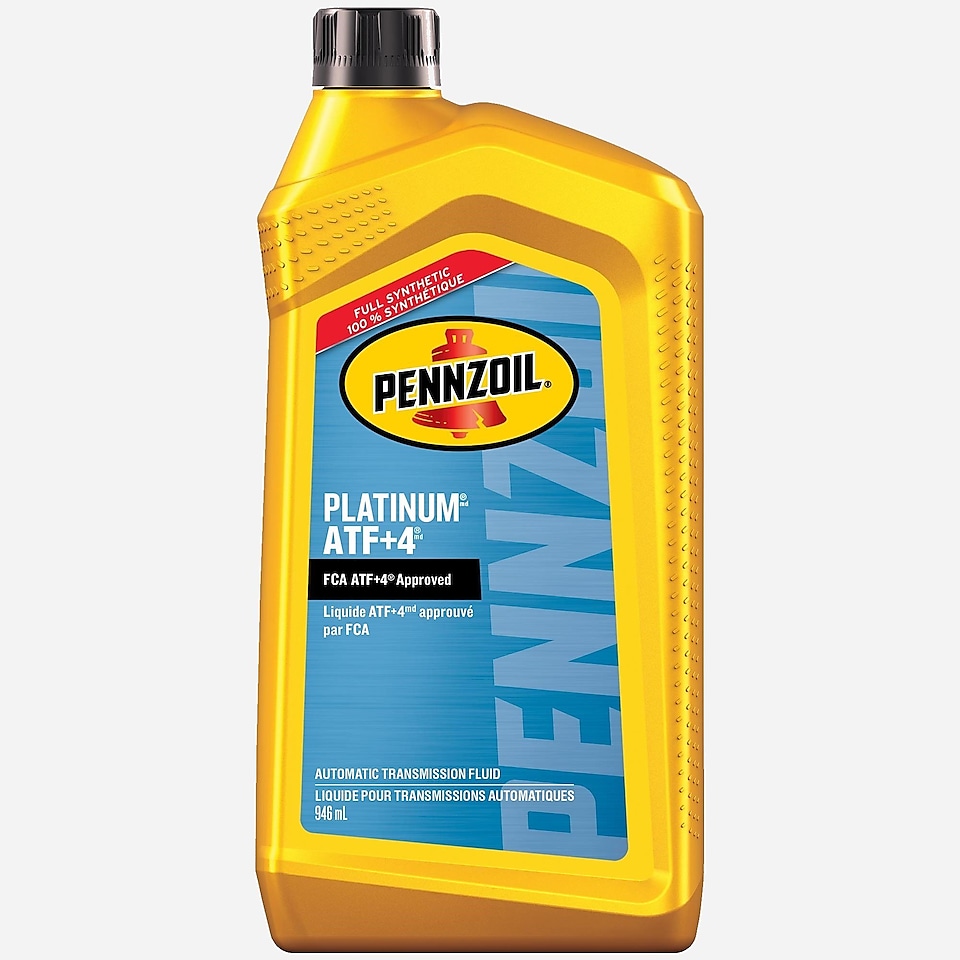 Pennzoil Dex/Merc ATF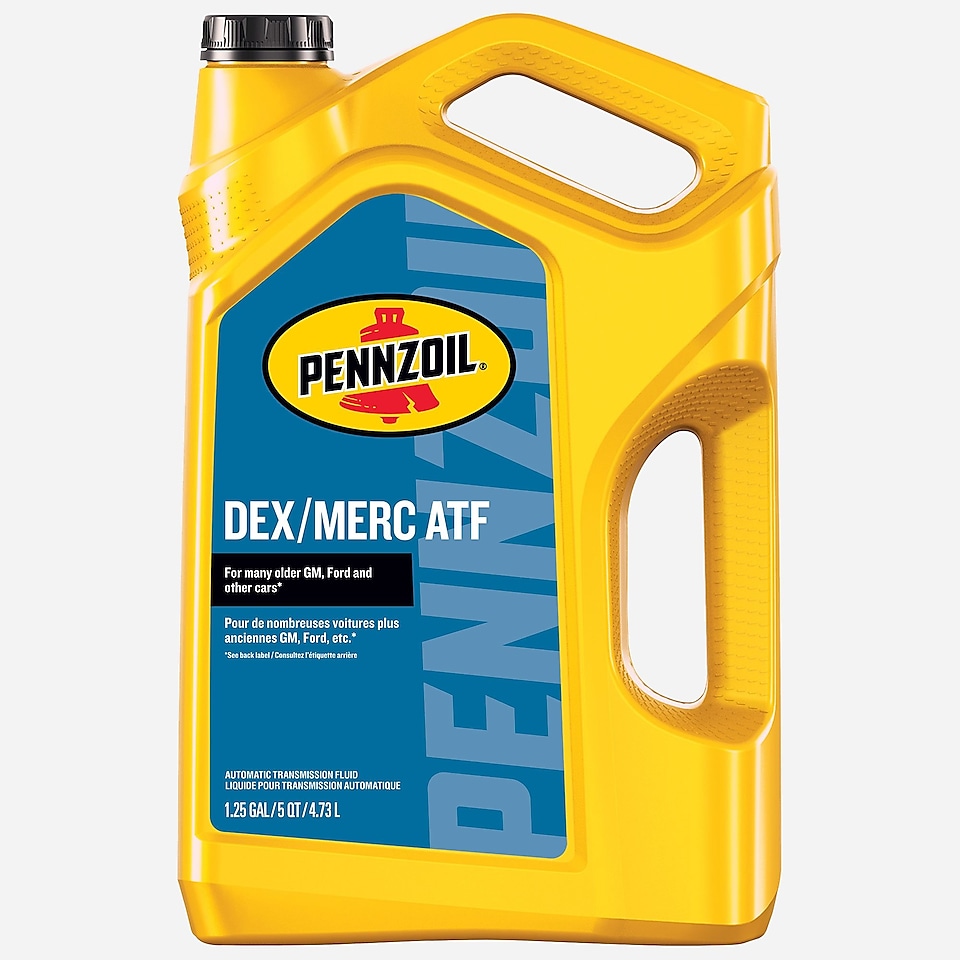 Pennzoil ATF Type F