Penske50: Q&A With Roger Penske
May 9, 2016
Over 50 years, Team Penske has grown into one of the most successful racing teams in the world. The team, spanning sports car racing to IndyCar and NASCAR, has seen its drivers obtain nearly 500 pole positions, over 429 race wins and just under 30 national championships. Of those 429 wins, Team Penske has a record 16 Indianapolis 500 victories with drivers like Rick Mears, Hélio Castroneves and Juan Pablo Montoya, to name a few. The team has two Daytona 500 victories, including in 2015 with driver Joey Logano.
These accomplishments are a testament to Team Penske's motto of "Effort Equals Results." We caught up with "The Captain" himself, Roger Penske, to talk more about what Team Penske's 50th anniversary means to him and to learn more about how the organization is looking to the future for even more success.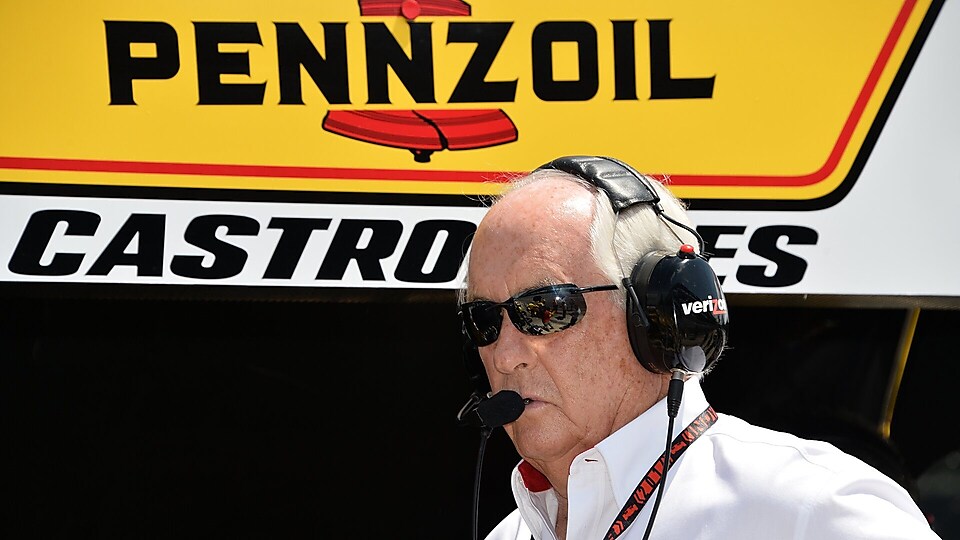 PENNZOIL®: How does it feel for you, the owner of Team Penske, to be celebrating your 50th anniversary in 2016? 
PENSKE: Knowing how much work and effort went into the last 50 years with Team Penske, it certainly is a special feeling. Celebrating 50 years in racing represents a true team effort, and that is really what this is all about. This is a time to reflect back and celebrate the success we have achieved, but also look forward to our future. 
With our teams, we're always focused on what lies ahead ... The next win and the next Championship are really the next milestone we are looking to achieve.

Roger Penske
If you could pick one motorsports moment that sticks out the most throughout the 50 years of racing, what would it be?
There are so many great moments that Team Penske has been part of, that it is difficult to just put your finger on one. Each of our 16 Indianapolis 500 victories has been special and has meant a lot to our organization. There is also the success we have sustained in NASCAR with two Daytona 500 victories and championships in both the Sprint Cup Series and XFINITY Series. With our teams, we are always focused on what lies ahead. So I am also looking forward to our next win and our next opportunity.
You've had the privilege to work with some of the most talented and decorated drivers and crew members in motorsports history. How does it feel knowing you helped shape the careers of Hall of Famers?
We have been fortunate to work with some of the best drivers, mechanics and engineers in racing at Team Penske. I am proud that some of the great legends of the sport were able to establish themselves and experience success at Team Penske. Their individual skills and work ethic have certainly been a big part of our team history. 
How do you think you've impacted the careers of Hélio Castroneves and Joey Logano?
Hélio is now in his 16th season with Team Penske, and Joey came aboard in 2013; and both drivers have been a perfect fit with Shell-Pennzoil as a partner. You look at all the success Joey and (crew chief) Todd Gordon have had together, winning the Daytona 500 and battling for the series championship, and Hélio winning three Indianapolis 500s and coming so close to winning a fourth in the Yellow Submarine. I have certainly enjoyed working with both Hélio and Joey, with our other drivers, but it has been very satisfying to see how well they have represented our partners, including Shell-Pennzoil.
When you talk to current and former drivers and team members, they all have amazing things to say about you, Team Penske and the Penske Corporation as a whole. What is your approach to creating and sustaining that team and family environment across your organization?
This really starts with the people we have working with us. We believe we have some of the best talent in racing, and we do all we can to let that talent shine and flourish. We also give people the opportunity to grow and take on larger roles within our organization, and I think our team members appreciate that and are up to the challenge. We try to create a very positive and supportive team environment across all of our teams. 
Team Penske and Pennzoil have a great relationship. How do you feel on race day knowing Pennzoil is in your NASCAR and IndyCar engines?
We are proud to run Pennzoil motor oil in our cars, and we rely on the performance of Pennzoil under some pretty stressful situations. Pennzoil will deliver for consumers the same way it continues to deliver for our teams.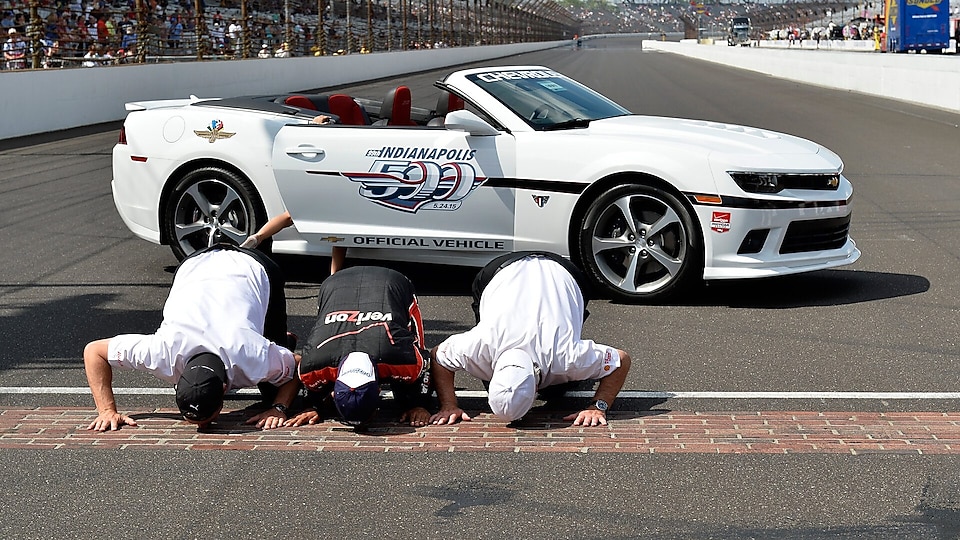 Are there any motorsports milestones or accomplishments that you and your team would still like to achieve?
We are always looking forward, and we approach each challenge and opportunity head on. The next win and the next Championship are really the next milestone we are looking to achieve.
Big picture looking forward, what do you want for Team Penske and Penske Corporation in the next 50 years?
As we move forward, we want to continue to develop the people within our organization, look for new opportunities, be flexible to adapt and adjust and keep working hard so we build on our success both on and off the track.