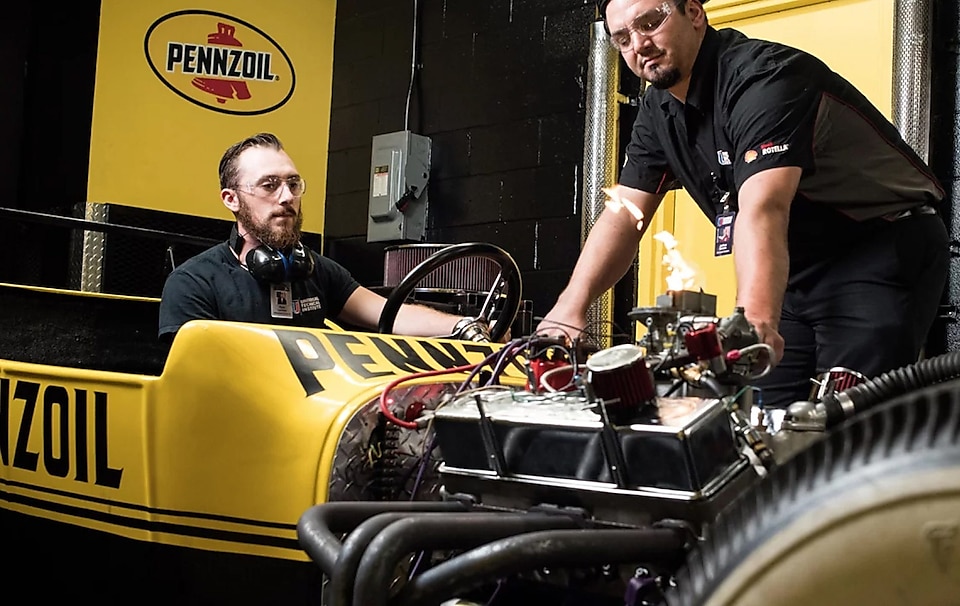 Get Back to School with Universal Technical Institute
With the fall semester beginning for schools around the country, many classrooms have availability for students interested in learning about the automotive industry. The Universal Technical Institute (UTI), a proud partner of Pennzoil, is seeking motivated individuals who would like to learn more about the transportation industry and the various open positions available upon graduation.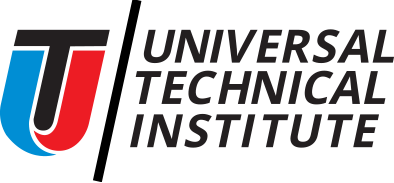 Pennzoil and Shell Lubricants have partnered with Universal Technical Institute since 2014. UTI is the nation's leading provider of technical training for automotive, diesel, collision repair, motorcycle and marine technicians. The school offers welding technology and computer numerical control (CNC) machining programs through its 12 campus locations across the United States. Pennzoil and Shell Rotella provide technical support and lubricants to UTI classrooms nationwide for hands-on training. Each year, Shell Lubricants also offers annual core training program scholarships for students and provides UTI with instructor technical training support for various automotive topics.

By supplying UTI with quality lubricants like Pennzoil Synthetics, students within core programs and advanced training classes are able to see the protection and performance a high-quality full synthetic motor oil can provide for the vehicle's engine components. Combined with the cutting-edge technology provided by UTI, students entering the workforce are able to better understand the industry with the lessons learned in the classroom. 
"The relationship between Shell Lubricants North America and UTI celebrates our commitment to the industry while supporting tomorrow's technicians," said Andrea Bottini, Influencer Strategy Manager, Shell Lubricants North America. "We are proud to be the exclusive provider of lubricants to UTI's auto and diesel programs."
Many motorists are unaware, but the automotive industry is facing a technician shortage, with nearly 400,000 automotive technicians needed by 20241. The industry is encouraging anyone interested in working in the field to start their training today. There is no age limit to become an automotive technician! Whether changing careers or switching majors in school, it is not too late to start a new career in the transportation industry.
At UTI, students can enroll in any of the variety of courses offered, ranging from automotive/diesel/motorcycle repair to marine, machining and welding. The programs at UTI teach students the fundamentals of the industry, learning high-demand skills that students can leverage within the workforce.
"Universal Technical Institute classes are offered on a rolling schedule, beginning every three to six weeks, depending on the program focus area," said John Dodson, vice president of business alliances at Universal Technical Institute. "Our hands-on training in high-demand jobs gives students real world skills they can put to work right away. After about a year of UTI training, our graduates are ready to work and are often recruited for jobs before graduation since our employer partners know our students are equipped to hit the ground running."
Pennzoil is proud to assist UTI with a number of unique courses. For example, UTI and Roush Yates Engines offer a 9-week program, powered by Pennzoil, where students can learn how to complete a full engine teardown, blueprint and rebuild. From there, students have the opportunity to install their rebuilt engine into a T-bucket hot rod and tune their engine on a dyno. Other opportunities on the dyno include learning how to modify a vehicle's computer to more efficiently gain power after installing appropriate power modifications, such as turbochargers and superchargers.
"Universal Technical Institute's Power & Performance courses are included in the 51-week Automotive Technology program," said John Dodson, vice president of business alliances at Universal Technical Institute. "The Power & Performance program is what many of our students look forward to most because it touches on fun topics like tuning, turbochargers, cold-air intakes, nitrous oxide and dyno pulls. There are three Power & Performance courses consisting of engine build, bolt-on performance, and computer performance tuning."
Learn How to Tune a Car in UTI's Power & Performance Courses
PENNZOIL Transcript—United States/Latest/ Back to School with Universal Technical Institute Article for Pennzoil.com
[Title] Learn How to Tune a Car in UTI's Power & Performance Courses
Description: Mike Salvo and Chad Ogle provide an inside look at the Power and Performance Program at UTI.
[Background music plays] Drums and electric guitar
[In vision]
An overview of the Universal Technical Institute building. A mechanic pulls the Pennzoil race car into the garage. Chad and Mike stand next to the car.
Chad: The smell of the octane, the sound of the motor and of course, these beautiful rides. It can only mean one thing: power performance here at Universal Technical Institute.
[Super]
Chad Ogle
National Admissions Marketing Manager
Chad: Welcome everybody. My name is Chad Ogle and today we are at our Avondale, Arizona campus, talking about just that. Now, UTI we've been training professional technicians for the transportation and motorsports industry for over 55 years, and part of that training includes nine weeks of our Roushyates Power and Performance Program. I'm fortunate enough today to be joined by one of the greats, one of our instructors here in Avondale, Mr. Mike Salvo. Mike, thank you so much for joining us today man.
Mike: Thanks, glad to be here Chad.
Chad: So, Mike tell us a little bit about this nine-week Power and Performance Program and what our students can expect going through it.
[Super]
Michael Salvo
Technical Team Leader
Mike: Alright Chad so in this nine-week process, we've put together this cumulative course. In the first three weeks, were gonna take a bare engine, I mean a block by itself. They're gonna learn the intricacy of how this engine is coming together. As they go through this process, they start to build this, almost like, a relationship with what they're building, and it becomes their own. After they get through that, they're gonna move onto the next three weeks. They're going to be putting what is their baby into a T-bucket, from fuel system, installing the engine, transmission. And then they're gonna run it on a dyno. As they run it on the dyno, they're gonna see how this engine performs and they're gonna be excited about it, we're always excited about it. Then we look to the dyno graphs up here on the screens and then they get to "wow" about they've done and it's an accomplishment, it really is. The next three weeks will be tuning, that's electronic fuel injection tuning. So, they're gonna be looking at doing dyno pulls on cars like this, staring at data logs, analyzing the information and then I'm gonna be going over it with them with what they can and can't manipulate. With that being said, staring at all these censor values I mean it's pretty intimidating but as they've been through this whole course, I mean from start to finish, they have an understanding of what it is that they're looking at so they know what they can actually manipulate. I go through then the process and then, we're trying to create a safe environment for the engine is what were trying to do in the tuning process. We want an engine to last as long as possible, not just making as much power and torque as possible, but somewhere in the middle we want to have horsepower and torque, and then we want to have longevity at the same time. After all that's said and done, they feel pretty accomplished 'cause we do too, 'cause we take a lot of pride in that.
[In vision]
Chad and Mike talk in a garage setting next to the Pennzoil car. The video cuts to scenes in the building, including close-up images of signs, students working on the engines, operating cars and looking at the graphs.
Chad: That's great! So, what I love about what you said is we start off with those carbureted 350s that we have for the T-buckets then, we move into something like an LS1 like what we have in the GTO now. So, they get the opportunity to work on all of that going through that nine weeks, right?
Mike: Of course.
Chad: Perfect, so let's talk about something we all love, right? Superchargers, turbos and nitrous. With our T-buckets and as we start going through that, we get the opportunity to see what those superchargers can do and the force deduction that we can have. Tell us a little bit, walk us through, kinda that progression going from the super charger on those T-buckets all the way to when we start getting into twin turbos like the GTO.
Mike: So that whole realm in itself being power outers, I mean we talk about superchargers, superchargers being forced induction, turbo chargers same, being forced induction. Honestly, it's to each their own, how they want to use it. How they want to make power. I'm gonna teach them really, how they want to size it accordingly. You can't just take a supercharger, slap it onto an engine and have it make power the way that you want it to. So I teach them that process. I show them how to size a turbocharger, accordingly, not taking a big turbo on a small engine and expecting it to do its job. Were going to size it accordingly so that when we want it to spool up and make power, it's going to make that power right there on the spot.
Chad: That's awesome. We can't forget about nitrous, right?
Mike: No.
Chad: I mean, I get that question all the time.
Mike: Yes.
Chad: Do you guys really use nitrous in these cars? Do we really use nitrous in these cars, Mike?
[In vision]
Chad and Mike talking next to the Pennzoil car. The scene cuts to images of nitrous bottles and an engine.
Mike: 100 percent. Nitrous I look at as, you know this horsepower in a bottle. What comes with nitrous is the safety factor. With nitrous, were gonna greatly, greatly increase cylinder pressure just like forced induction. But this is a little bit different. We're gonna add a lot more oxygen to the cylinder. With that, we need a lot more fuel and that together makes a lot more power. Now, it's all about what the engine can handle at that moment so, you don't just go and throw a 200 shot of nitrous at whatever kind of car you want unless, you've got a lot of intricate parts on the inside.
[In vision]
The scene cuts to an image of the door to the dyno lab and mechanics inside working on a car and sitting inside it. Various footage shows the car wheels spinning on the drums.
Chad: Now we are here in the dyno. For people that may not know, let's talk a little bit about what exactly the dyno is doing for us. What are we getting out of being in these dyno rooms and what exactly does it measure on these cars?
Mike: What we're gonna do is we're gonna take these drums. As we spin them with the wheels of the car, we're gonna measure how fast we can reach each point. Depending on how fast we can reach each point depends on how much torque the car is actually making.
[In vision]
Mike and Chad stand and talk next to the Pennzoil car. The scene cuts to close-up images of the car.
Chad: Perfect. Now today you know we've got our great partners like Pennzoil, and we've got the GTO out here on the dyno. Let's pop the hood. Let's talk about it. Let's show it off and let's see what exactly it has under there. What do you say?
Mike: Excellent. Sounds good.
[Background music plays] Intense electronic guitar and drums
Chad: It's a 2004 Pontiac GTO. It comes from the factory with an LS1 motor putting 360 horsepower down to the wheels. But that's before you add in the twin turbos and a custom tune by the team here at UTI. What's the result? Over 520 horsepower and over 520-foot pounds of torque. Today, we're strapping that on the dyno.
[In vision]
The Pennzoil car drives through the parking lot outside of the UTI building with side and aerial images. The car is pulled into a garage with the Pennzoil logo on the walls. Mike latches the wheels onto the dyno, opens the hood and grabs earmuffs. He gets into the car and presses the gas. Mike and Chad look at a screen. The two talk outside the car after.
[Background music plays] Intense electronic guitar, drums and the roar of an engine fade into drums and electric guitar
Chad: Alright, Mike. So we just got done with that run. Tell us a little bit about what we're looking at on this chart here.
Mike: Alright so with the dyno, what we're gonna read is horsepower and torque. What's nice about a dyno is it gives us this torque number. With that torque number, we can calculate horsepower off of an RPM. So, it's basically torque over RPM divided by where they meet, and that's here at 5,252.
[In vision]
A close-up view of the graph on a screen turns into an animated graph showing the lines moving.
Chad Ogle: Perfect. So I'm seeing here, it looks like we've got our max horsepower right around 521, torque 526. That's pretty good, right?
Mike Salvo: Definitely. I'm happy with it. Figure with stock form of this GTO, it's right around 360 horsepower and 360-foot pounds of torque. You know it's right around that area. And then we're gonna take that with a twin turbo charger setup, making 521-, 526-foot pounds of torque. Definitely a good number for us.
Chad: Now those turbos are great, but if I'm a student in your class, we're gonna see this chart, we're gonna go back and we're gonna actually make some adjustments with the tune, right?
[In vision]
Footage of the engine, wheels moving on the drum and screens showing movement.
Mike: Little bit more, but more so on the side of caution. Reason why is with the twin turbo setup, we're running off of wastegate spring pressure. What that means is the wastegate regulates exhaust gas as it enters the turbo and it opens up to relieve those gases to slow the turbo down. Right now, we're currently at around 5 PSI.
[In vision]
Mike and Chad back in the garage setting standing on either side of the Pennzoil car.
Chad: It's always a great day when we get to play around with this stuff. I want to thank my buddy Mr. Mike Salvo, of course our friends over at Pennzoil, and you guys for taking that ride along with us. We hope you enjoyed today; we look forward to seeing you next time. In the meantime, stay safe out there.
[In vision]
The scene cuts to an aerial view of the UTI building
[Background music plays] Drums and electric guitar fade
[Title card/Learn more at UTI.edu]
[Pennzoil, Shell and Universal Technical Institute logo]
In the summer of 2021, Pennzoil helped students dress for success during UTI's Summer Ignite program. Pennzoil-branded clothing was provided to students attending the three-week, no-cost class for 2022 high school graduates wanting to get a head start on their training at UTI. Students who passed the test at the end of the program were eligible to receive credit toward their future education, should they attend UTI after graduating high school.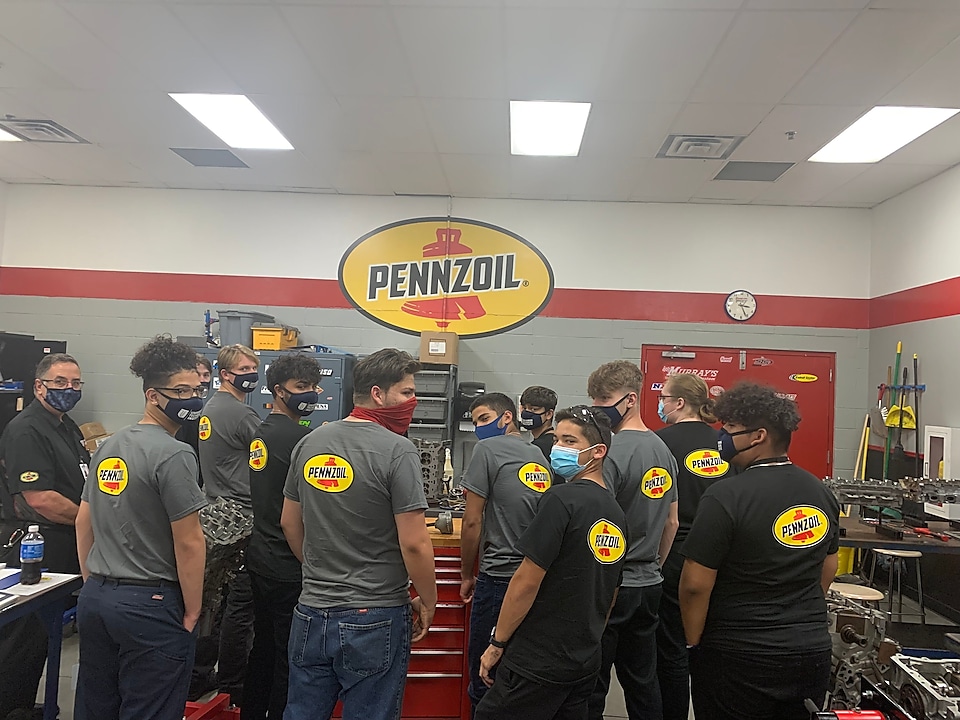 Universal Technical Institute Summer Ignite Program
To learn more about UTI, their current courses and training programs, visit their website today. Simply visit the link and fill out the information request form and a representative will contact you with more information on how to get started on your new career!
1 According to 2020 Transportation Technician Supply & Demand Report.