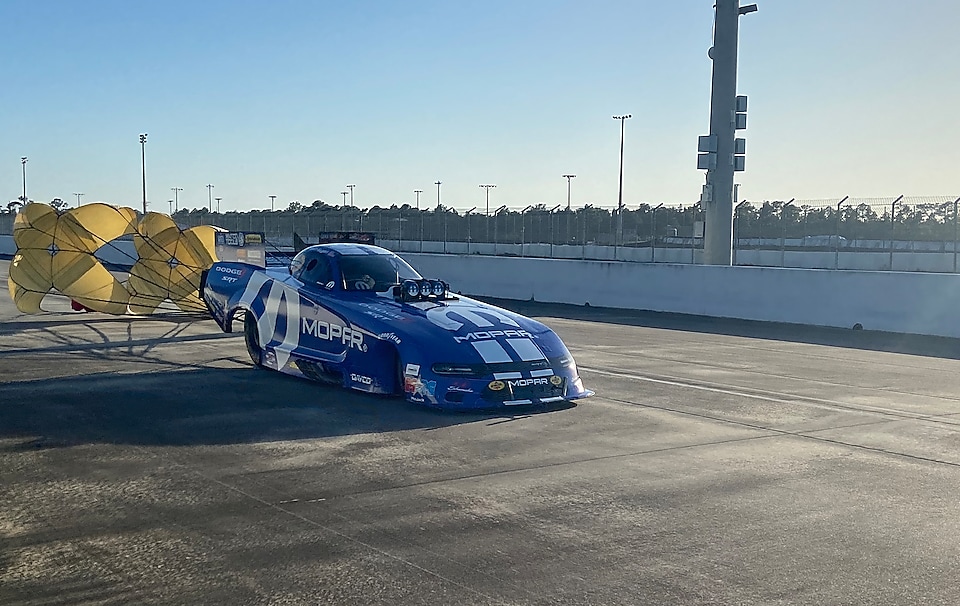 2021 NHRA Spring Nationals Driver Preview
Race weekend is almost here! The Mopar Express Lane NHRA SpringNationals Presented by Pennzoil will be taking place on May 21-23, 2021 at Houston Raceway Park. Houston Raceway Park is sponsored by Pennzoil®  and this weekend is the largest annual sporting event in Southeast Texas. This weekend will feature professional drag racing in three categories of the NHRA Camping World Drag Racing Series: Top Fuel, Funny Car and Pro Stock.
Pennzoil powers and protects the Top Fuel Dragsters and Funny Car Drivers from Don Schumacher Racing. In March of 2015, Pennzoil became the Official Oil Technology of Don Schumacher Racing and since then, its drivers have had a proven track record of success.
Don Schumacher Racing Funny Car Driver Matt Hagan was crowned the 2020 NHRA Camping World Funny Car champion. Hagan's title made Don Schumacher Racing the winningest team in NHRA history. Hagan is a 3-time world champion, he has earned 36 career NHRA event wins with 65 final rounds. Hagan's Pennzoil Dodge Charger SRT Hellcat Funny Car was the first to break the 330-mph barrier on a 1,000-foot track and the first to 335-mph. Driving at such high speeds, it's important to have a motor oil that will protect the engine at peak performance; Matt Hagan is proud to be powered by Pennzoil. Hagan is having a successful 2021 campaign so far, as he finds himself in first place in the Funny Car standings.
"Houston Raceway Park is a great track and has an awesome environment for drag racing," said Matt Hagan. "I'm ready to get out there in the Pennzoil Hellcat Charger and put a show on for the fans right in Pennzoil's backyard."
Pennzoil also powers Don Schumacher Racing Funny Car Driver Ron Capps. 2021 is Capps' 27th season and in 2020 he recorded his 16th consecutive Top 10 finish. In 2016, Capps was the NHRA Funny Car World champion. Capps has 65 career Funny Car victories, which ranks second all-time in Funny Car wins. Capps is 4th place in the current Funny Car standings.

"This has been such a great start for our NAPA AUTO PARTS/Pennzoil team this 2021 season so far and seeing the SpringNationals coming up on the schedule always gets me excited," said Ron Capps. "It's always such a great event for our NHRA fans as it draws so many fans to the Houston area racetrack from all over and obviously with the race being the home track for our great partner Pennzoil, we love nothing better than to be standing in the winner's circle with all our Pennzoil guests on Sunday afternoon."
With speeds of more than 300MPH from an engine pumping out 11,000HP, Top Fuel dragster engines need the best protection possible. Pennzoil is proud to protect the engines of Leah Pruett and Antron Brown as their vehicles endure some of the harshest on-track conditions.
Leah Pruett is a 4-time NHRA Champion who keeps her MOPAR Dodge Top Fuel Dragster in great condition by filling her engine with Pennzoil Synthetics for top performance and protection. Pruett understands that she drives one of the fastest vehicles on the planet and needs a lubricant that helps keep its parts clean and protected from wear. In the 2021 NHRA Funny Car Standings, Pruett ranks 4th and is looking to continue climbing closer to the top.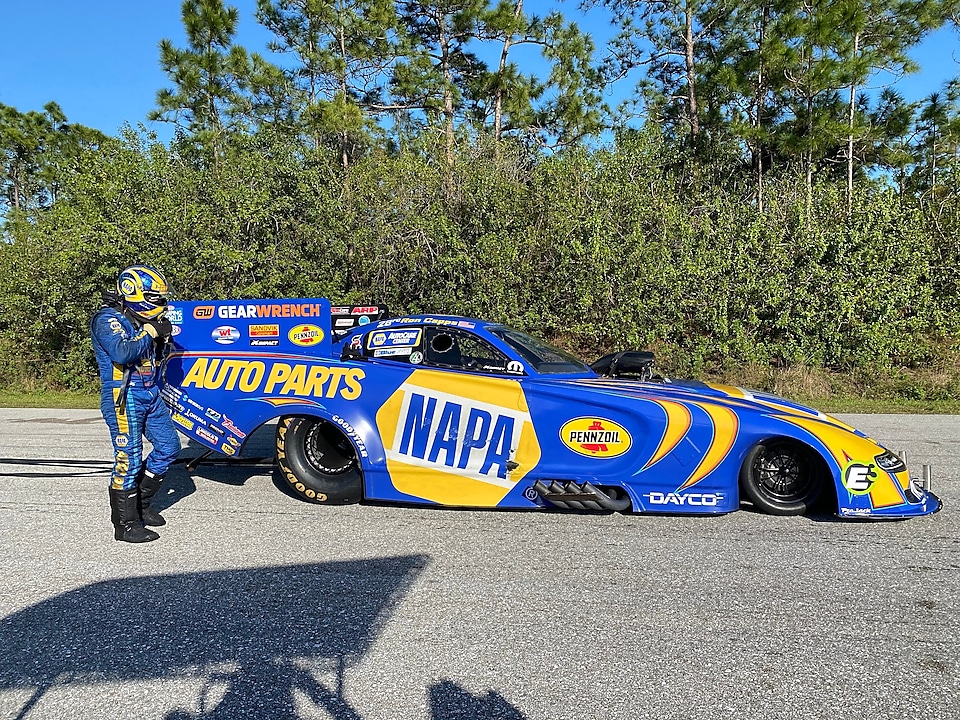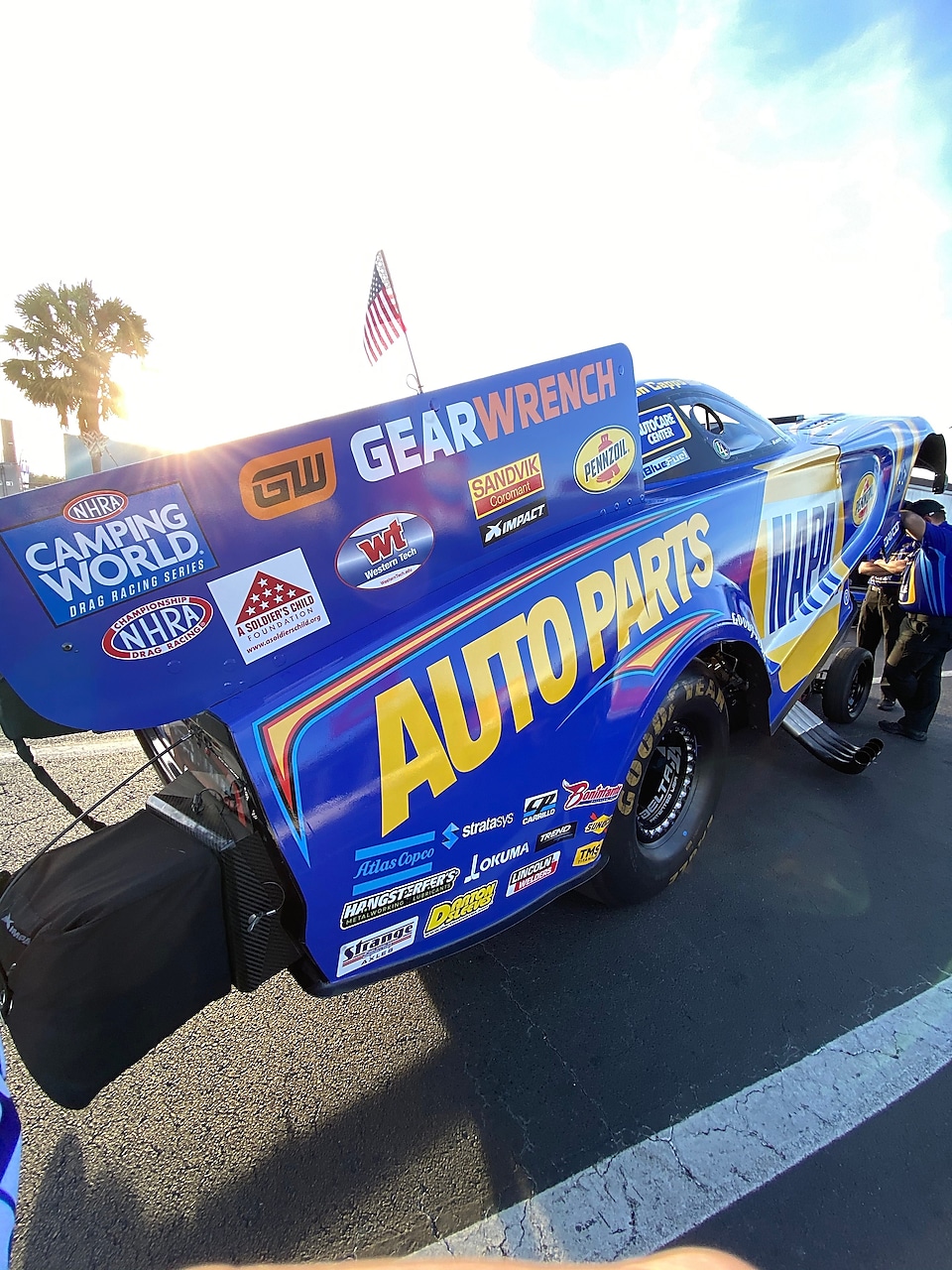 "Coming to Houston Raceway Park, home of the Pennzoil Proving Grounds really brings an additional level of excitement and homecoming comfort," said Leah Pruett. "Our team has performed well in the past with wins there and would love nothing more than to get our next Wally at the ultimate proving grounds with our ultimate supporters. It is refreshing to know that our Pennzoil motor oil is always there to count on for performance and protection. We're confident will we have the ultimate package there and bring home the gold."
NHRA Top Fuel Dragster Antron Brown is one of the most successful drivers in Top Fuel history. Brown has 51 career Top Fuel wins and he closed out 2020 ranked 5th in the Top Fuel standings. Brown ended 2020 with a win at the Dodge NHRA Finals presented by Pennzoil. Brown keeps his Matco Tools Toyota at peak performance by keeping his engine in great shape through tough conditions with Pennzoil technology. Brown finds himself in 5th place in the current 2021 Top Fuel standings.

"I'm looking forward to coming down to Pennzoil country for the SpringNationals at Houston Raceway Park," said Antron Brown. "This has always been one of my favorite tracks and this was where I got my first win back in 2008. Looking forward to getting back out there with the team and turning it up!"
Don Schumacher Racing drivers have found success using Pennzoil as their official motor oil. Pennzoil products have powered Don Schumacher Racing since 2015 and the success of Top Fuel dragsters and Funny Car drivers who use Pennzoil Synthetics shows that the proof is in the Pennzoil. Good luck to all the drivers who will be racing in the 2021 Mopar Express Lane NHRA SpringNationals Presented by Pennzoil!