Career-Year for Joey Logano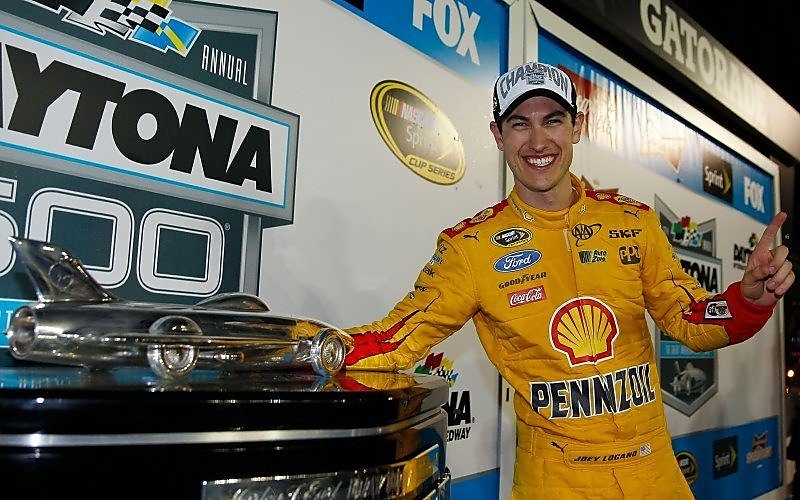 NOVEMBER 23, 2015
He may not have made the Champsionship Four, but Joey Logano turned in his best performance yet in the NASCAR Sprint Cup Series as the driver for the No. 22 Shell-Pennzoil® Ford Fusion. 
We all remember how Logano started the year. The green-white-checkered finish to win the Daytona 500 was the best way to kick start the new season possible. He clinched a birth into The Chase for the third consecutive year as soon as he had the chance and then became the second youngest driver ever to win the historic race.
With that kind of performance, it's understandable he was a busy guy for a few days immediately after.
But Logano and the No. 22 Shell-Pennzoil Ford Fusion weren't content with just sitting back and going through the motions week in and week out until The Chase began. They established themselves as a front runner and serious contender in nearly every race throughout the remainder of the season.
The next week at Atlanta Motor Speedway, Logano stayed hot and landed his first of six pole positions of the year. Logano's second visit to Sprint Cup victory lane didn't come for another five months, when he capped off a weekend sweep at Watkins Glen in August. He had been practicing his celebration technique though with three Xfinity Series wins and his first-career Camping World Truck Series checkered flag.
We went on to find out he was pretty good at donuts too. He slammed out a baker's dozen for a promotion with AutoZone in the summer. He added four more in the 2015 Sprint Cup season to bring his win total to a career-high six. Logano managed to cross the finish line in first place at every type of race track on the circuit with wins at the massive Talladega Superspeedway, the road course at Watkins Glen and shorter ovals like Bristol.
Aside from the wins, Logano also managed to top his 2014 numbers with 22 top-five finishes and 28 top-ten finishes. He led for a total of 1,431 laps throughout the year–nearly 500 more than in 2014. His average start and finish were also career-high marks at seven and nine respectively. Even with the regular season success, Joey Logano still wants more.
We can't wait until 2016.