One Motor Oil. Two Racing Championships.
NOVEMBER 21, 2014
Pennzoil powers Team Penske to two motorsports championships in 2014.
Across the world of racing, product placement and sponsorship is a big thing. Nearly every inch of a driver is covered in dozens of sponsorship decals. Big time companies spend millions of dollars in advertising hoping to be the consensus choice. There is one thing in common with the winners of two of racing's 2014 champions, though.

The 2014 champions in Verizon IndyCar Series and the owner's points champion in NASCAR's Nationwide Series all share a few things in common. They're all part of Team Penske. And they all use Pennzoil Platinum® or Pennzoil Ultra Platinum™ Full Synthetic motor oils with PurePlus Technology™.1
Here's a quick rundown of the success Pennzoil powered with Team Penske in 2014.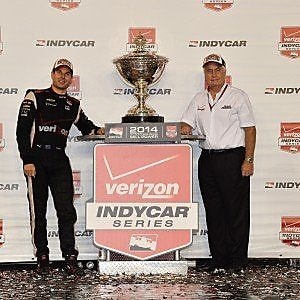 2014 Verizon IndyCar® Series Results
One Champion in Will Power (pictured).
Three drivers finished in the top 4 in final points standings: Will Power, Helio Castroneves, and Juan Pablo Montoya.
Team Penske also acquired Simon Pagenaud in the off-season, and he finished 5th in points.
2014 Nationwide Series Results
Second consecutive owners points champions with the No. 22 Discount Tire Ford Mustang (pictured).
The five-man driver roster of Joey Logano, Brad Keselowski, Ryan Blaney, Michael McDowell, and Alex Tagliani totaled 6 wins and twenty-five top 5 finishes in thirty-three races.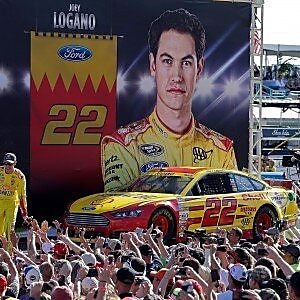 Although Pennzoil was 1 race away from taking home the 2014 Sprint Cup Series championship, we still had a great year of Spring Cup racing.
Champion 4 finalist Joey Logano (pictured).
Combined for 11 total wins, a NSCS Team Penske record, and thirty-three top 5 finishes in thirty-six races between Joey Logano and Brad Keselowski.
We had a blast being a part of such a historic year for Team Penske on the track. Next year, we'll look to defend our title and improve our record as the Motor Oil of Champions.
1Team Penske Verizon IndyCar® series cars use Pennzoil Ultra Platinum™ 0W-40 motor oil.
Pennzoil Platinum Powers Team Penske to Victory Lane